Interim Head of FP&A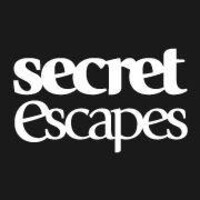 Secret Escapes
London, UK · Remote
Posted on Wednesday, November 1, 2023
Our FP&A function leverages its understanding of trading drivers, financial models and stakeholder expectations to create forward looking plans against which the business measures its performance. This is a 12 month maternity cover position for the Head of FP&A. We're looking to be able to conduct a comprehensive handover such that the interim role-holder has significant involvement in the FY24 Budgeting process and is well set up to succeed. The role will have frequent interactions with the Group's Leadership team and is a key part of the Finance Leadership team. High quality personal delivery along with an energy and enthusiasm that inspires the team is a must.
Secret Escapes is the world's leading members-only online travel deal company, offering inspiring travel experiences and hand-picked offers to over 75 million users worldwide across our family of brands.
Operating in 14 countries across Europe and Asia, Secret Escapes Group continues to grow and establish itself as a world-class business, dedicated to giving our members the best range and value in luxury travel deals at low prices.
Secret Escapes operates a flexible working policy and we are all in the office 1 day a week (minimum) and have core hours of 10am-4pm (you can make up the other hours to suit you). In keeping with being an inspirational travel brand, we also have a 'Work from Anywhere' policy, so you can work from anywhere in the world for up to a month each year!
We're a diverse and inclusive bunch of individuals from different backgrounds and with varied interests, but the one thing we all have in common is that we're good people (even if we do say so ourselves!).
About the team
The FP&A function leverages its understanding of trading drivers, financial models and stakeholder expectations to create forward looking plans against which the business measures its performance.
We use clear, insightful reporting and have ownership of the trading and financial narrative for internal and external audiences are also key outputs.
Things you and the team will be working on:
FY24 annual Budget and subsequent quarterly re-forecasts, bought into by Exec Leadership and the broader stakeholder set, culminating in a clear set of Board materials
Overseeing the conclusion of our financial model update project
Drive alignment and process improvement with finance colleagues in our acquired brands (Slevomat, Travelist, Pigsback)
Build out of a Data Room to assist with ongoing corporate development activity
Providing insight to monthly reported trading variances vs. Budget
Management of a team of 3
Partnering with Accounting & Control team to enhance working capital reporting
Develop and execute a plan covering the FP&A elements of exit readiness using recent FDD exercise as a source for areas of improvement
Support team to deliver CXO business partnering to ensure cost budgets are understood and tracked against
Proactive contributor to Finance Leadership Team discussion, strategy and planning
Leadership within the Finance team, setting a strong example of inquisitiveness, energy and personal delivery
How the magic happens
FP&A is a highly valued business partner to the commercial teams. We collaborate with our colleagues in the broader Finance team and Data to produce truly insightful analyses, models and forecasts that the most senior parts of the organisation value highly. We enjoy a team lunch and a quiz or two!
You will…
Strong accountancy and financial planning background
Operating in a fast growth ecommerce or technology business
Track record of delivering complex projects and able to make necessary compromises to meet tight deadlines
Team leadership; being a role model
Comfortable operating in an environment that requires regular re-prioritisation
Developing your own and the team's commercial and technical knowledge
Influencing vertically and laterally through a combination of sound reasoning and rapport building
And you are…
Are an excellent communicator; at ease explaining complex concepts to a lay audience
Have gravitas, style and a presence that makes a lasting impression
Have the influencing skills to manage important matrix relationships as well as direct reports
Are open-minded enough to listen to and be influenced by sound arguments and new information or evidence
Set an inspiring example through personal delivery, energy and determination
Have a strong desire to develop and grow the skills and performance of your team
Things you should know
As well as our work from anywhere policy and hybrid working where colleagues come into the London office 1 day a week. We also have a work from anywhere policy where our colleagues can work from anywhere for up to 30 days a year!
We are an equal opportunity employer:
Diversity and inclusion are important to us at Secret Escapes and we encourage a culture where everyone can be themselves at work. We value and actively seek out a richly diverse range of talent and our policies ensure that every job application and employee is treated fairly, with equal opportunity to succeed. All applicants will be considered for employment without regard to any characteristic protected by law.