Commercial Analyst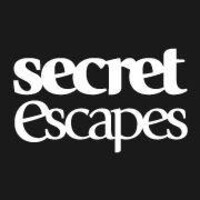 Secret Escapes
IT
London, UK
Posted on Wednesday, September 13, 2023
This is a fantastic opportunity for a Commercial Analyst to join our wonderful team here at Secret Escapes! One of our core values is 'we love data'. In this role you'll be looking to utilise data to help with decision making and optimising our hotel and package supply in order to maximise revenue. You will be partnering with our Sales Steering and Revenue, Contracting, Marketing and Operational teams to ensure our supply tactics are always data led.
About Secret Escapes
Secret Escapes is the world's leading members-only online travel deal company, offering inspiring travel experiences and hand-picked offers to over 75 million users worldwide across our family of brands.
Operating in 14 countries across Europe and Asia, Secret Escapes Group continues to grow and establish itself as a world-class business, dedicated to giving our members the best range and value in luxury travel deals at low prices.
Secret Escapes operates a flexible working policy and we are all in the office 1 day a week (minimum) and have core hours of 10am-4pm (you can make up the other hours to suit you). In keeping with being an inspirational travel brand, we also have a 'Work from Anywhere' policy, so you can work from anywhere in the world for up to a month each year!
We're a diverse and inclusive bunch of individuals from different backgrounds and with varied interests, but the one thing we all have in common is that we're good people (even if we do say so ourselves!).
Things you'll be working on
Tracking KPI trends and determining drivers of performance.

Building and developing dashboards to track KPIs (mostly in Tableau), along with secondary KPIs to track the drivers of revenue performance and supply quality.

Providing insights and recommendations on how to improve revenue performance.

Planning and forecasting future revenue performance for different destinations.

Deal and portfolio optimisation - Building dashboards and analysis to maximise the performance of individual deals, and developing expertise to advise the business on optimal hotel portfolio and deal mix per destination.

You will partner closely with the Sales Steering and Revenue, Contracting, Marketing and Operational teams, feeding them insight and analysis that is action oriented, to be implemented into their tactics and strategy.
How the magic happens
The Commercial Insights & Planning team is the analytical powerhouse for the revenue organisation at Secret Escapes. We look at commercial performance on a global level, analysing past successes and failures, and looking forward to plan and optimise for the future. The team so far consists of 2 senior commercial analysts and 1 commercial analyst (you will be the second). The analysts report to the senior analysts, and senior analysts to the Head of Commercial Analysis. We also partner closely with our Data team to build dashboards and reporting, mostly using Snowflake and Tableau.
You should have:
Advanced Microsoft Excel skills
-You should be very comfortable with Pivot tables, SUMIFs, VLOOKUPs,
INDEX/MATCH, charts, conditional formatting and data cleaning.
- Demonstrable experience of building complex reports in Excel.
Proficiency in SQL and/or Tableau.
Experience of working with large data sets.
Experience developing and completing analysis projects from end to end.
Experience presenting analysis to stakeholders and driving actions from insights .
Demonstrable interest in travel and/or e-commerce.
Attention to detail, taking ownership for accuracy of output.
Ability to work to tight deadlines and prioritise work effectively.
And you are...
Highly numerate.
Commercially aware and revenue focused.
Excellent communication skills.
Enthusiastic and driven.
Organised, with attention to detail.
Hungry to learn and develop.
Willing to adapt and pick up new techniques.
Innovative, creative and imaginative.
We are an equal opportunity employer:
Diversity and inclusion are important to us at Secret Escapes and we encourage a culture where everyone can be themselves at work. We value and actively seek out a richly diverse range of talent and our policies ensure that every job application and employee is treated fairly, with equal opportunity to succeed. All applicants will be considered for employment without regard to any characteristic protected by law.