Senior Performance Marketing Executive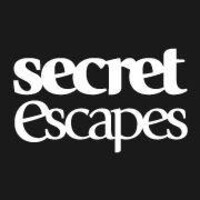 Secret Escapes
Marketing & Communications
London, UK
Posted on Wednesday, September 6, 2023
Reporting to the Performance Marketing Manager, and working closely with the rest of the team. You will work across a variety of territories and marketing platforms including our core platforms Google Ads and Microsoft Ads, as well as additional channels such as Meta, Criteo and Affiliates, with the aim of delivering high quality and efficient campaigns that enable us to hit our monthly and quarterly goals.
About Secret Escapes
Secret Escapes is the world's leading members-only online travel deal company, offering inspiring travel experiences and hand-picked offers to over 75 million users worldwide across our family of brands.
Operating in 14 countries across Europe and Asia, Secret Escapes Group continues to grow and establish itself as a world-class business, dedicated to giving our members the best range and value in luxury travel deals at low prices.
Secret Escapes operates a flexible working policy and we are all in the office 1 day a week (minimum) and have core hours of 10am-4pm (you can make up the other hours to suit you). In keeping with being an inspirational travel brand, we also have a 'Work from Anywhere' policy, so you can work from anywhere in the world for up to a month each year!
We're a diverse and inclusive bunch of individuals from different backgrounds and with varied interests, but the one thing we all have in common is that we're good people (even if we do say so ourselves!).
About the Performance Marketing Team
The Performance Marketing Team plays an essential role in growing the Secret Escapes brand through driving revenue and acquiring new customers. You will be joining a talented and close-knit team that ensures we successfully create, deliver and report on all of our high-quality digital marketing campaigns.
Things you'll be working on:
Working across multiple platforms to plan, create and monitor Performance Marketing campaigns.
Executing optimisation tactics on a weekly basis to improve campaign performance.
Responsible for analysing and reporting on campaign and channel performance against KPIs.
Ensuring monthly targets are achieved.
Implementing ad copy and landing page A/B tests on a regular basis to drive higher efficiency.
Keyword research and competitor monitoring.
Communicating with different stakeholders and various teams.
Keeping up to date with Performance Marketing best practices and industry research.
Skills we are searching for:
Bachelor's Degree in a relevant subject.
At least 2 years hands-on experience managing PPC campaigns in Google Ads.
Passion for technology and innovation.
An analytical approach to problem solving.
Ability to manipulate and analyse large volumes of data in Excel / Google Sheets (use of formulas and pivot tables).
What might be nice:
Hands-on experience using SA360.
Experience with Criteo and/or Facebook Business Manager.
Experience managing large media budgets.
Experience in SEO.
Knowledge of reporting tools such as Google Looker Studio.
Basic SQL skills.
Basic HTML and CSS skills.
Characteristics we admire:
Exceptional attention to detail and being goal-oriented.
Strong analytical skills with ability to drive meaningful actions from large data sets.
A good dose of creativity. Able to write new ad copy and keywords, but also to come up with innovating solutions to problems as they arise.
Ability to work on multiple tasks and ability to meet deadlines.
Excellent time management and organisational skills.
Willingness to learn and get involved.
Another European language is advantageous.
Ability and eagerness to pass on knowledge to other team members.
Confidence in making strategic decisions and communicating your own ideas within the Performance team or wider business.
We are an equal opportunity employer:
Diversity and inclusion are important to us at Secret Escapes and we encourage a culture where everyone can be themselves at work. We value and actively seek out a richly diverse range of talent and our policies ensure that every job application and employee is treated fairly, with equal opportunity to succeed. All applicants will be considered for employment without regard to any characteristic protected by law.