Contracts Manager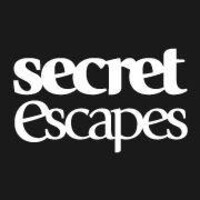 Secret Escapes
Berlin, Germany
Posted on Monday, August 14, 2023
We have a contracting team working via differing regions who develop and maintain great partnerships with our Hotel Partners. We are always searching for highly driven, experienced and professional travel enthusiasts to join our Contracting team as Contract Managers (also known as Sales Managers).
We have contracting teams focused within the UK, DACH and international regions. If you are interested to learn more we would love to hear from you. When a role within our contracting team becomes available a member of the Talent Acquisition team will be in touch with you.
About Secret Escapes
Secret Escapes is the world's leading members-only online travel deal company, offering inspiring travel experiences and hand-picked offers to over 75 million users worldwide across our family of brands.
Operating in 14 countries across Europe and Asia, Secret Escapes Group continues to grow and establish itself as a world-class business, dedicated to giving our members the best range and value in luxury travel deals at low prices.
Secret Escapes operates a flexible working policy and we are all in the office 1 day a week (minimum) and have core hours of 10am-4pm (you can make up the other hours to suit you). In keeping with being an inspirational travel brand, we also have a 'Work from Anywhere' policy, so you can work from anywhere in the world for up to a month each year!
We're a diverse and inclusive bunch of individuals from different backgrounds and with varied interests, but the one thing we all have in common is that we're good people (even if we do say so ourselves!).
If you were a Contracting Manager at Secret Escapes, your day to day would be:
Negotiating and improving the best offers for your region by evaluating product standards and monitoring performances
Identifying a pipeline of sales that offer a constant diversity of product across your region, from country hotels and spas to chic and boutique in the city, from beach resorts to self-catering apartments
Driving the commercial growth of your region by building strong relationships with decision makers in the supply chain
An expert in your destination generating new leads and strategic acquisition of new product and fully understand the competitive landscape of the tourism trends of your region
Attending trade shows and networking events in the travel industry that will result in positive returns of increase business and learning
Liaising with other departments to drive the growth of your region
Role Requirements:
A proven Contracts Manager/Sales Manager within the travel industry with a track record of successful product roles
Strong commercial mindset with some experience of negotiating contracts, closing deals and building strategic partnership with hotels is essential
A start up mindset with the ability to independently grow your own region and hit ambitious targets
Strong analytical and numerical skills
Willingness to work under pressure in a dynamic environment and quickly address and resolve issues
Good knowledge of hotel revenue management
Fluent English or German or any other languages a bonus
Good knowledge of Excel
Your Characteristics:
Excellent sales, business development and negotiation skills
Boundless energy and commitment to your work and an entrepreneurial 'can do' approach to business
By submitting your details you will be expressing your interest to be contacted for future roles that come up within our Contracting Team. When there is an opportunity that suits your experience a member of the Talent Acquisition Team will reach out to you!