Programme Manager - Strategy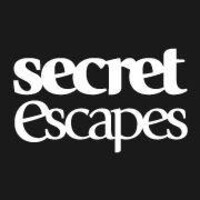 Secret Escapes
Amsterdam, Netherlands · Berlin, Germany · Tallinn, Estonia · Warsaw, Poland · Prague, Czechia · Berlin, Germany · London, UK · Warsaw, Poland · Amsterdam, Netherlands
Posted on Tuesday, August 1, 2023
We are looking for an experienced programme / project manager to deliver our strategic goals and ambitions across Secret Escapes. As the programme lead for our strategic projects you will ensure accountability and provide advice, governance and challenge with a commercial viewpoint.
About Secret Escapes
Secret Escapes is one of the world's leading members-only, online travel deals companies, offering inspiring travel experiences and hand-picked offers to over 60 million members worldwide. Operating in 10 countries across Europe, Secret Escapes continues to grow and establish itself as a world-class business, dedicated to giving our members the best range and value in luxury travel deals at low prices.
Secret Escapes operates a flexible working policy and we are all in the office 1 day a week (minimum) and have core hours of 10am-4pm (you can make up the other hours to suit you). In keeping with being an inspirational travel brand, we also have a 'Work from Anywhere' policy, so you can work from anywhere in the world for up to a month each year!
We're a diverse and inclusive bunch of individuals from different backgrounds and with varied interests, but the one thing we all have in common is that we're good people (even if we do say so ourselves!).
Questions you will help answer
How should we execute our strategic initiatives to maximise chances of success?
Which milestones do we need to reach to deliver on these initiatives?
What dependencies or potential blockers are there in the strategic initiatives? How can we address them?
How do we assess the impact of these initiatives?
Things you'll be working on:
As our Strategic Programme Manager you will hold influence and impact towards the achievement of our strategic goals and ambitions. Working closely with our leadership team you will develop, manage and deliver multiple projects across the Secret Escapes Brand. This is achieved through working with Project Leads, our Strategy Captains and Product Managers to jointly deliver projects to help us delight our members and hotel partners.
You will programme manage multiple key internal projects and work closely with stakeholders/strategy champions/project leads across the business - As the programme lead for our strategic projects you will ensure accountability and provide advice, governance and challenge with a commercial viewpoint.
Be the Programme lead for all projects relating to our strategy
Project managing specific initiatives that require experienced project management and guiding others on project management best practice for SE group companies
Facilitate Leadership workshops, brainstorms and discussions
Manage process of strategy updates including facilitating quarterly reviews of our Strategy to determine progress, suggest changes and making sure the right stakeholders are in the loop
Coordinating analysis on our competitor landscape and presenting this to senior leadership
Manage junior project manager and ensure her growth and development
How the magic happens
We're a small team delivering high impact. We only work on the things that matter most and treat those projects with the care and attention they deserve. We work with stakeholders across the business so are as much a part of those project teams as we are our own team. We take personal responsibility for delivering on our projects, but we back each other up and share knowledge and skills within the team. We spend as much time delivering projects as we do assessing them, meaning we lead by example.
Alongside our very important day to day activities at Secret Escapes, we also run a variety of strategic initiatives. These initiatives are the things that we believe are most likely to create a step change in our business' performance. They are typically cross-functional and have additional resources. This role focuses on project delivery.
The deal breakers:
To be successful in this role, you will have…
Proven programme or complex project management experience across matrix organisations
Knowledge of both waterfall and agile project management
Experience of mobilising cross functional teams and colleagues
A highly organised and detail oriented perspective
Excellent communication skills and gravitas
The ability to apply a commercial mindset to any task
A highly analytical and able to prioritise initiatives taking into account cost and benefits
The ability to run independently with limited set of direction
Initiative and are able initiate projects
And you are…
Willing and able to get your hands dirty and take responsibility
Approachable and co-operative, a real team-player
Able to set an inspiring example through personal delivery
Determined to get the job done and able to flex your style to do so
Comfortable working on projects in areas of the business that are new to you, and seeking out the experts to learn as quickly as possible
We are an equal opportunity employer:
Diversity and inclusion are important to us at Secret Escapes and we encourage a culture where everyone can be themselves at work. We value and actively seek out a richly diverse range of talent and our policies ensure that every job application and employee is treated fairly, with equal opportunity to succeed. All applicants will be considered for employment without regard to any characteristic protected by law.