Working student - CRM Executive (German speaking)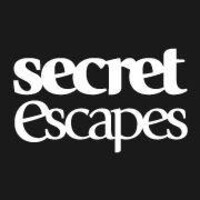 Secret Escapes
Berlin, Germany
Posted on Monday, June 12, 2023
As CRM Executive, you will be joining the talented team that ensures we successfully create, deliver and report on all our high-quality email and push marketing campaigns.
Reporting to the Senior CRM Manager UK, the CRM Executive is responsible for the end to end management and production of core, media and partnership customer communications – with a focus on driving efficient processes and improving customer engagement and long-term sales in line with Email and Loyalty strategy.
Please note this is a 3 month fixed term contract for a working student to join us on a 20 hour week basis. You should be a current student at a university in Germany.
About Secret Escapes
Secret Escapes is the world's leading members-only online travel deal company, offering inspiring travel experiences and hand-picked offers to over 60 million users worldwide across our family of brands.
Operating across Europe, Secret Escapes Group continues to grow and establish itself as a world-class business, dedicated to giving our members the best range and value in luxury travel deals at low prices.
We're a diverse and inclusive bunch of individuals from different backgrounds and with varied interests, but the one thing we all have in common is that we're good people (even if we do say so ourselves!).
Things you'll be working on:
Managing email production, from the initial briefs to content, targeting, data selection, campaign deployment and reporting (we pride ourselves on being email experts)
Analysing high-quality marketing campaigns (emails and push notifications)
Ensuring we maximises the lifetime value of our customers, by delivering the smartest, best in class CRM experience
Using Microsoft Excel with confident data skill
Tracking competitors activities

How the magic happens
Most of our 9-strong team sit in London, so we would love to have you there so we can bounce off ideas off each other in person. Whilst day-to-day we're all focused on our individual territories, we come together to work on shared projects for at least a day a week and have an excellent team spirit. Secret Escapes operates a flexible working policy and we are all in the office 1 day a week (minimum) and have core hours of 10am - 4pm (you can make up the other hours to suit you). In keeping with being an inspirational travel brand, we also have a 'Work from Anywhere' policy, so you can work from anywhere in the world for up to a month each year.
And you are…
A good communicator, able to share your ideas and findings clearly
Self-starter with an entrepreneurial mindset, able to both create and convert opportunities
Results-driven and open-minded
Someone who loves being part of a great team, and shaping a positive team culture
Supporting our 'test and learn' approach to optimise communication effectiveness
Liaise with cross functional teams on promotional plans in order to convert, reactivate and retain members.

We are an equal opportunity employer:
Diversity and inclusion are important to us at Secret Escapes and we encourage a culture where everyone can be themselves at work. We value and actively seek out a richly diverse range of talent and our policies ensure that every job application and employee is treated fairly, with equal opportunity to succeed. All applicants will be considered for employment without regard to any characteristic protected by law.