Contracts Manager - Tour Operators (BENE + SCANDI)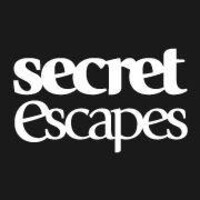 Secret Escapes
London, UK
Posted on Friday, May 12, 2023
We are now searching for a talented Contracts Manager to join our contracting team. The role is based in any of our 3 main offices - Amsterdam, Berlin or London. Reporting to the Head of Package Contracting Operations this person will take responsibility for negotiating contracts for third party package products directly with suppliers in BENE and SCANDI.
About Secret Escapes
Secret Escapes is the world's leading members-only online travel deal company, offering inspiring travel experiences and hand-picked offers to over 60 million users worldwide across our family of brands.
Operating across Europe, Secret Escapes Group continues to grow and establish itself as a world-class business, dedicated to giving our members the best range and value in luxury travel deals at low prices.
We're a diverse and inclusive bunch of individuals from different backgrounds and with varied interests, but the one thing we all have in common is that we're good people (even if we do say so ourselves!).
Things you'll be working on:
Establishing and maintaining business relationships with tour operators in BENE and SCANDI
Building and developing a diverse product range across beach holidays, city trips, round trips, cruises to experience holidays etc. together with our tour operator partners
Managing all elements of the contracting process from target identification and initial contact right through to pricing, contract agreement, allocation management and ongoing account management
Negotiating and securing attractive, high quality packages from all kinds of different tour operators
Collaborating closely with Package Design Managers and the rest of the contracting organisation to ensure we display the best portfolio of products to the consumer
Understanding how the tour operator product interacts with our other product lines and selecting the right package holidays accordingly
And you are…
A Contracts Manager with a proven track record and a min of 3 years of successful contracting is essential
Fluent Dutch and English
Good knowledge of the outbound travel market in BENE and SCANDI
Possess a black book of contacts for tour operators in BENE and SCANDI
Good general knowledge of the travel industry
Excellent account management, business development and negotiation skills – previous flash sale experience a bonus
Boundless energy and commitment to your work and an entrepreneurial 'can do' approach to business
Ability to travel when required
Knowledge of Microsoft Office Suite
Knowledge of Salesforce
We are an equal opportunity employer:
Diversity and inclusion are important to us at Secret Escapes and we encourage a culture where everyone can be themselves at work. We value and actively seek out a richly diverse range of talent and our policies ensure that every job application and employee is treated fairly, with equal opportunity to succeed. All applicants will be considered for employment without regard to any characteristic protected by law.