Life Sciences Business Development Representative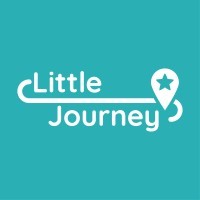 Little Journey
Sales & Business Development
United Kingdom
Posted on Monday, May 15, 2023
Description
This role is responsible for lead generation, relationship building, market research and account mapping with senior Clinical Research and Medical Affairs decision makers. You will be focusing on life science organisations conducting paediatric clinical trials, across the world, but with a key focus on EMEA and US. You will play a vital role in the fast growth that Little Journey is going through. We have lots of interest in our product and are looking for a personable, intelligent and data driven sales professional.
This position is remote in the UK, but open to travel across the UK and occasionally internationally.

The role
You report into and work closely with our Commercial Director and CEO. You will be responsible for building and maintaining a pipeline of commercial opportunities, that help us achieve our goal of implementing Little Journey in all paediatric trials worldwide. You will also qualify inbound leads manage these through Hubspot and initiate discovery conversations, manage client and internal stakeholders, and bring opportunities to a point where our C-suite can close them. You will ensure the foundations are laid for a long term partnership.
Measuring success
Immediately: You will provide a robust market map and prospects overview of Senior Paediatric Clinical researchers, separated into companies, countries and regions in Hubspot, with an action plan for each market
6 months: A pipeline of 30 active conversations is maintained at any given time, with an average of 5 opportunities passing over to our CEO or other senior Executive every month.
12 months: You have successfully contributed to generating new business for the company, and in building accounts that will generate repeat business
Requirements
Skills needed
Non-negotiable (please do not apply if you haven't done / used this):
You are used to continuous market research and keeping prospects lists up to data and can successfully initiate, manage and close leads into live opportunities
You have previously built buyer relationships with senior clinical research or medical affairs professionals
Excellent listening skills – you understand what makes people tick and can ask the right questions
Intelligent – street smart and book smart
Desirable, but we can support:
Negotiation and closing large contracts, worth either 6 or 7 figures.
Senior stakeholder management

Behaviours and values needed
Passionate – you love what Little Journey offers, and you love sales
Super organised
Pro-active and sense of urgency
High level of integrity – no ego, client first mindset
Benefits
Benefits
Bonus scheme
25 days annual leave pro-rata (plus public holidays)
£500 annual training budget
£200 home working budget
Flexible working within core hours
Workplace pension / 401(k) scheme
US Health insurance (for US staff)
Friendly and collaborative team who value and respect each other

About Little Journey
Little Journey was founded in 2018 by Dr Chris Evans and Sophie Copley. As an anaesthetic doctor and father himself, Chris witnessed first-hand the distress experienced by children and families coming to hospital for surgery. Partnering with Sophie, an expert in human-centred product design, they created a prototype version of the Little Journey app to support children undergoing elective surgery.

Since then, the business has accelerated quickly, having been adopted in more than 100 healthcare organisations worldwide. We also partner with leading organisations such as LEGO and top tier pharmaceutical companies. They provide us global access to paediatric services and clinical research, helping us reach more children. We received investment from internationally leading VC funds and are using this to scale further into other markets. Our technology is already available in 16 languages and counting!
Our teams are grouped into Product, Technology, Delivery, Operations, Commercial and Science departments, and we are hiring talent across all these functions to help us achieve our mission.
Diversity & Inclusion
We encourage people from all walks of life to apply and strive to eliminate unconscious bias in our recruitment process. We do not discriminate on ethnicity, religion, sexual orientation, gender identity, veteran or parental status or disability. We encourage candidates from underrepresented groups to apply. If you need adjustments made to our application process, to help accommodate any disabilities, please do let us know on maarty@littlejourney.health