Senior Finance Manager - 0.6 or 0.8 FTE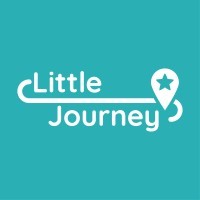 Little Journey
Accounting & Finance
United Kingdom
Posted on Monday, May 15, 2023
Description
Description
This role is responsible for all forecasting, budget management and financial risk management. You will scope, approve financials for our business critical projects, and work closely with all department heads to manage their budgets effectively. You will also support our CEO with fundraising and advise on areas to invest and cut costs.

The role
As we are a fast growing start up, to be successful in this role and create financial success for Little Journey, you understand the fine balance between investment and cost management. You will be the founders' right hand in financial decision making. You will ensure Little Journey's accounting activities comply with regulations.


You will also make sure that finance activities become simplified, efficient and that managers feel empowered to make their own decisions. You can instil a successful financial mindset into any employee that has a significant budgetary responsibility but can also upskill our more junior staff members on how a start-up is scaled effectively.

Measuring success
Immediately: All current finance processes and documentation are up to date, and plans are in place to ensure best practice for forecasting and budget management
6 months: Internally everything is permanently organised to be audit ready and all managers are upskilled on how to manage budgets
12 months: A 2 - 3 year growth and fundraising strategy is agreed with the founders, board and all financial resources and systems support this
Requirements
Skills needed
Non-negotiable:
Experience working as an independent finance manager for a scale up, that you supported through rapid international growth.
Data analysis is your second nature, and your forecasting is always based on data
Experience running a financial business in GBP, USD and EUR.
Excellent judgement on investment vs cost saving
You possess a recognised financial qualification

Desirable, but we can support:
Fundraising experience – getting finances to prove we are worthy of investment
Supervising accountants or other financial professionals

Behaviours and values needed
Extreme ownership and accountability – you love taking responsibility, share successes with the team and learn from mistakes
Excellent interpersonal and diplomatic skills, collaborating with department heads to ensure effective budget management.
Pro-active – you take initiative and step in where needed
Honest and trustworthy
Benefits
Benefits
25 days annual leave pro-rata (plus public holidays)
£500 annual training budget
£200 home working budget
Flexible working within core hours
Workplace pension / 401(k) scheme
US Health insurance
Friendly and collaborative team who value and respect each other

Additional info
This role is either based in Leeds (office based or hybrid) or home based, with quarterly in person team meetings.


About Little Journey
Little Journey was founded in 2018 by Dr Chris Evans and Sophie Copley. As an anaesthetic doctor and father himself, Chris witnessed first-hand the distress experienced by children and families coming to hospital for surgery. Partnering with Sophie, an expert in human-centred product design, they created a prototype version of the Little Journey app to support children undergoing elective surgery.

Since then, the business has accelerated quickly, having been adopted in more than 100 healthcare organisations worldwide. We also partner with leading organisations such as LEGO and top tier pharmaceutical companies. They provide us global access to paediatric services and clinical research, helping us reach more children. We received investment from internationally leading VC funds and are using this to scale further into other markets. Our technology is already available in 16 languages and counting!


Our teams are grouped into Product, Technology, Delivery, Operations, Commercial and Science departments, and we are hiring talent across all these functions to help us achieve our mission.


Diversity & Inclusion
We encourage people from all walks of life to apply and strive to eliminate unconscious bias in our recruitment process. We do not discriminate on ethnicity, religion, sexual orientation, gender identity, veteran or parental status or disability. We encourage candidates from underrepresented groups to apply. If you need adjustments made to our application process, to help accommodate any disabilities, please do let us know on maarty@littlejourney.health