Operations Assistant (HR & Finance) - 0.6 FTE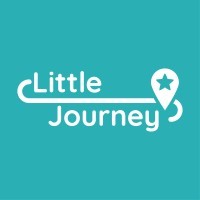 Little Journey
Accounting & Finance, People & HR, Operations
United Kingdom
Posted on Wednesday, April 26, 2023
Description
This role is a key operational support function, without it our business would be much less efficient. The purpose is to create a seamless administrative support process (mostly HR, Finance and some compliance), for a company that is growing fast. You will also provide personalised and timely support to executive members.

This position is part-time, ideally with two 8-hour days and two 4-hour days to ensure coverage. We look for someone in and around Leeds as it's 50% home based, 50% office based.

The role
You will report into our Regulatory and Governance Lead, and work closely with our Operations Manager. The function also supports the Senior Management Team.
Responsibilities will be split across:
Events and meetings (logistics, facilities, calendars, travel, bookkeeping)
HR (onboarding, up to date data in accordance with GDPR compliance, training records)
IT, Data and Information Management (Keeping equipment records and maintaining asset registers, liaise with IT provider, keep cloud document storage up to date)
Diary & event management (Ad hoc and regular, internal and external)
Office logistics (providing equipment; office stock, supplier management, monitor email inboxes)


Measuring success in this role
Immediately: Volume of administrative tasks of finance and bookkeeping is addressed. HR back-office data is recorded and organised

6 months: The above is BAU and any regulatory and compliance processes are in place and up to date

12 months: Be a fully integrated team member that our senior managers can rely on to comfortably reduce their administrative burden
Requirements
Non-negotiable:
Well versed in maintaining HR and Finance records. Good sense of judgement on financial relationships / when handling invoices with external partners
Excellent written and verbal communication skills: concise, clear, respectful and timely
Fluent in Microsoft Office Suite
Desirable, but we can support:
Stakeholder and Project Management skills
Tech tools such as Notion; Jira, Cloud based accounting software

Behaviours and values needed
Very precise and you take pride in a job well done
Natural planner
Self-motivated and proactive
High level of integrity and understands rules of confidentiality
Benefits
Benefits
25 days annual leave pro-rata (plus public holidays)
£500 annual training budget
£200 home working budget
Flexible working within core hours
Workplace pension / 401(k) scheme
US Health insurance (for US staff)
Friendly and collaborative team who value and respect each other

About Little Journey
Little Journey was founded in 2018 by Dr Chris Evans and Sophie Copley. As an anaesthetic doctor and father himself, Chris witnessed first-hand the distress experienced by children and families coming to hospital for surgery. Partnering with Sophie, an expert in human-centred product design, they created a prototype version of the Little Journey app to support children undergoing elective surgery.

Since then, the business has accelerated quickly, having been adopted in more than 100 healthcare organisations worldwide. We also partner with leading organisations such as LEGO and top tier pharmaceutical companies. They provide us global access to paediatric services and clinical research, helping us reach more children. We received investment from internationally leading VC funds and are using this to scale further into other markets. Our technology is already available in 16 languages and counting!
Our teams are grouped into Product, Technology, Delivery, Operations, Commercial and Science departments, and we are hiring talent across all these functions to help us achieve our mission.

Diversity & Inclusion
We encourage people from all walks of life to apply and strive to eliminate unconscious bias in our recruitment process. We do not discriminate on ethnicity, religion, sexual orientation, gender identity, veteran or parental status or disability. We encourage candidates from underrepresented groups to apply. If you need adjustments made to our application process, to help accommodate any disabilities, please do let us know on maarty@littlejourney.health