Senior Account Manager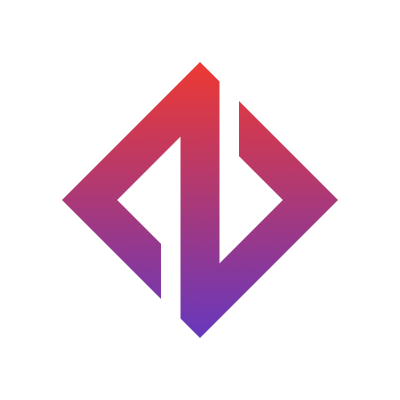 Zai
Sales & Business Development
Melbourne VIC, Australia
Posted on Friday, April 28, 2023
The story of Zai
Zai is boldly transforming the future of financial services and powering our customers by making innovative financial services accessible to all.
The Zai brand focuses on mid-market and enterprise-level business customers in the world of integrated financial services, including payments, FX, fraud management, reconciliation and more.
Zai's payment APIs are a core capability within its suite of embedded finance products and services, helping businesses manage multiple payment workflows and move funds.
Zai has over 150 employees, across APAC, Europe, and the US. We are looking for skilled, motivated and passionate people who want to be part of the next generation of financial services.
Our Zai Culture values moving quickly, productivity and hard work and we achieve this through a sustainable work-hours environment which we strongly support through our People Leaders. We also focus on having fun across the Teams while we deliver great customer solutions.
To find out more about the 10-year history of Zai visit https://www.hellozai.com/
The Role
The Senior Account Manager has the exciting job of delivering real-world value utilising the Zai Platform to our valued customers. Our customers are global consumers and businesses and we take great care to ensure that their experience with us is exceptional.
Key Responsibilities
Manage existing and new clients to ensure both retention & growth in the assigned portfolio.
Develop and maintain relevant account and portfolio plans and present business reviews to the founders / C-suites of accounts.
Provide value-added market intelligence to Sales and Marketing, including customer, competitor and product feedback to improve our value proposition.
Communicate the customer's feedback, regularly reviewing their business performance versus expectations.
Develop and lead the account strategy including presenting this internally to the C-Suite.
Work closely with the sales teams to ensure a smooth transition of account assignments.
Be the first point of contact.
Regular review of account commercials.
Build deep relationships with our top customers to best understand their needs & provide value-based solutions utilising our range of products and services to achieve a wider share of wallet
Conduct monthly and quarterly business reviews identifying opportunities for product adoption, marketing, financial efficiency, operational excellence and NPS (Net Promoter Score) improvements.
Manage existing and new clients to ensure retention & growth within your assigned portfolio
Achieve Account Management targets by focusing on input metrics to deliver the relevant outputs. Forecast & build out a customer pipeline within Salesforce to accurately track numbers for the business to understand how/when/what success you're driving
Through your experience & knowledge within Account Management, you will assist in leading your peers and elevating the commercial group's skillset
Build relationships with internal stakeholders to share insights from customers & help build out the roadmap of products.
Regular engagement (both F2F and digital) to ensure alignment with customers' goals and business objectives.
Develop and lead the account strategy including presenting this internally to the C-Suite.
The Person
Mandatory Skills & Experience
Proven ability in managing complex environments and situations
Proven consultative and solution-based selling skills
Confident in building relationships and selling at the C-Suite level
Outstanding time management, interpersonal, written and presentation skills
Able to work independently and remotely as well as working as part of a team
At least 5+ years of B2B experience managing and emerging payments or technology/Fintech relationships with mid to large market accounts.
You have experience with long-tale sales cycles - and have worked previously with complex sales, feeling comfortable dealing with C-level executives
Relationship building is your strongest attribute, you build meaningful, collaborative relationships with all people that you work with, both internally and externally
Strong communication skills – you are comfortable conversing with people of all backgrounds and walks of life
Problem-solving– you look for creative solutions and understand new products and ask the right questions before figuring out a solution. You can easily simplify complexity for others
A self-starter – having worked at a start-up or scale-up you are resilient, driven, creative, and patient but able to be persistent, adaptable and work well under pressure
You are success-oriented and hold yourself accountable for delivering key outcomes, including KPIs and revenue targets
You are technically minded and have prior experience working in API B2B sales or account management for a similar organisation
You are detail-oriented and have the ability and experience to review, correct or propose changes in a commercial agreement if required.
The Benefits
Global market exposure in an agile & flat organization where your ideas and contributions will have strong impacts on the company's growth and success
A company culture with an innovative, inclusive & collaborative mindset where you will learn something new every day, alongside amazing professionals
A fun, flexible and hybrid work environment
Competitive salary packages & benefits while ensuring constant professional development with your line manager & our L&D programs
25 days Annual Leave
Equal Opportunity Employer Commitment
Zai are equal opportunity employers committed to creating a diverse environment for its workforce. All qualified applicants will receive consideration without bias to education, race, religion, gender, gender identity or expression, sexual orientation, national origin, genetics, disability or age.
If you require any specific assistance or a reasonable adjustment due to a disability please let your recruiter know as part of your application and we will be happy to provide dedicated support.