Online Menopause Clinic Manager (Prescriber)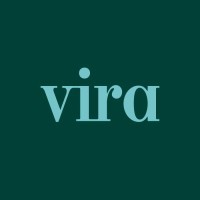 Vira Health
London, UK
Posted on Saturday, September 16, 2023
About Vira Health
Established in 2020, Vira Health is a London-based digital health company focused on extending healthy life expectancy for women, starting with better menopause care. We are building new solutions for those coping with menopause through app-based personalised lifestyle plans, access to medication and online doctor appointments.
Vira Health is backed by leading European and US VC investors. We are looking for people to join our dynamic team who are excited about being part of something bold and having a lasting impact on women's healthcare.
About the role
Vira Health is recruiting a Clinical Operations Coordinator for a 10-month fixed term contract with the potential to join us in a related role on a permanent basis. Reporting to our Operations Director, you will run the day-to-day operations of Vira Health's online clinic for menopause care. You should be able to prescribe, and should be an organised, motivated self-starter with an eye for detail.
Starting as soon as possible (no later than 30th October), the role can be full-time or part-time (3- to 5-days per week). You will be working with us at our office (London, N5 2EF) with some homeworking if desired.
If you are interested in this role, we encourage you to apply as soon as possible. We will be interviewing on a rolling basis.

In your role you will:
Oversee day-to-day management of Vira Health's online clinic: review clinicians' consultation notes and ensure appropriate patient follow-up is in place, and act as the main contact point for our small team of clinicians, including answering prescribing queries.

Review HRT prescription recommendations produced by Vira's software, and issue prescriptions where appropriate.
Triage incoming clinical queries from patients, respond to clinical questions where appropriate, and do calls with patients to signpost them to appropriate care internally.
Own and update our formulary as necessary.
Perform Quality Assurance testing of our algorithm following any updates.
Highlight, investigate and act on any patient safety issues that may arise.
Carry out clinical audits.
Contribute to clinical policies and protocols.
Our company values
Serious topics deserve serious solutions. Women deserve products built on the best science and technology available.
Good ideas can come from anywhere. Our processes encourage participation from everyone, and decision-making is clear and communicated.
We have a big vision and need to move quickly. We all have specific jobs to do, but the growth and success of Vira Health is everyone's responsibility.
We exist in complex and intersecting communities. Our team and our products should reflect the diversity of the world around us.
Work is not your entire life, but it is a big part of it. We want to create a warm, supportive environment where people have fun and excel.
Our bar for quality is high. We are trying to do something that is really hard and that really matters, and that means we expect you to perform at your best.
Contact people@vira.health with any questions.

Ability to prescribe - either as a doctor or an independent prescriber (pharmacist or nurse)
Confident communication skills
Strong self-starter mentality
Organised, with an eye for detail
Comfortable working across a hybrid of virtual and in-person
Experience in prescribing HRT (desirable)
Experience in digital healthcare (desirable)
Salary: £45,000-60,000
25 days' annual holidays plus bank holidays
An environment where your personal development is really important
A supportive and collaborative culture underpinned by strong values
The opportunity to have a significant and long-lasting impact on women's lives