VP Engineering/Chief Engineering Officer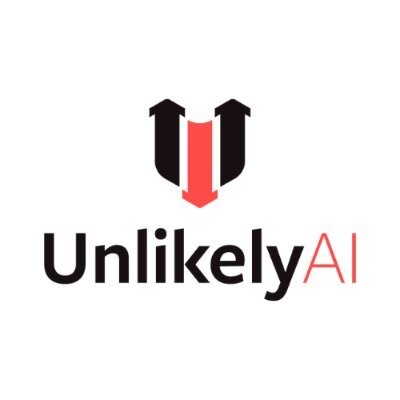 Unlikely AI
London, UK
Posted on Friday, March 24, 2023
Vice President of Engineering/Chief Engineering Officer
William is best known for his key role in the creation of Alexa following the acquisition by Amazon of his first start-up, the voice assistant company Evi. Amazon has sold hundreds of millions of Alexa devices and the product is probably the best known Artificial Intelligence product that exists. Unlikely AI is his next start-up with ambitions to exceed that earlier success.
We are building an extremely exciting AI platform and associated applications using novel and potentially revolutionary techniques. This is a start-up which can realistically change what is possible for software if we succeed and much of what we need to prove comes under the heading of engineering: scaling and innovating to turn the technology we have developed into magical products that will positively affect the lives of billions of people.
The company has
recently closed an oversubscribed $20m round
and one of our first tasks is building our world-class engineering team to solve those problems and build those products. To do this requires an exceptional engineering leader to build and lead this team and the company to success.
We consider this role to be a C-level role, reporting directly to the CEO. It is the role which can be most influential on our success at this stage and will be responsible for much of the headcount. We are flexible on job title but consider VP Engineering to be the most descriptive of the role with a focus on management and delivery of world class technical talent and engineering delivery. (It would be Chief Engineering Officer if the English word for engineering did not begin with an 'e').
Compensation will be through significant cash compensation and generous share options. The company has a tax-efficient EMI share option scheme set up (not available to larger companies) where no tax is due in the UK on the issuing, vesting or exercising of options. This scheme allows us to provide substantial exposure to the success of the company without taxes being paid before sale of the shares.
Location:
We are currently working hybrid with an office in central London (opposite Holborn tube station) transitioning from more than two years when we were fully remote during covid. Things are still evolving but we are heading towards a regime where teams will be required to be present in the office at least one day per week, where the office space is also available for anyone who wants it and with remote/zoom/slack work being done at other times. For this we require the candidate to be or relocate within commuting distance of central London. We will enthusiastically consider candidates from all over the world however and if you do not currently have the right to work in the UK we have visa sponsor status and will assist in obtaining you a visa.
Key requirements:
Experience building and managing a world-class engineering team in a fast growing, deeply technical, successful start-up.
Deep understanding of how to find, inspire, motivate and retain top engineering talent.
Deep understanding of how to manage a world-class engineering team to deliver world-changing products and overcome technical barriers.
Genuine 'think big' mentality - unafraid to shoot for extraordinary outcomes (in a step-by-step fashion)
Tolerance for ambiguity and substantial technical risk.
Deeply knowledgeable about best practice for running world-class engineering teams in an early start-up
Ability to contribute more broadly to our success by being a key member of our management team.
Someone fully on board with and enthusiastic about our culture and
principles
:
Desirable requirements:
Strong academic background: graduate of a top university
Familiarity with our technical stack: Java + Spring Boot; Typescript + React; MongoDB + Elasticsearch + Redis; AWS