Solutions Engineer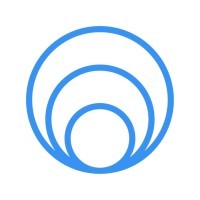 TYTN
London, UK
Posted on Monday, November 20, 2023
About the role:
This is the first role of this kind that we have hired! You'll be working directly with the CEO and the other founders in a highly technical organisation to drive customer success.

Lead and improve customer engagement for TitanML from initial technical demos to production, customising solutions for client success.

Articulate TitanML's value in individual and public speaking settings, fostering strong technical user relationships.

Collaborate with engineering to align customer feedback with product development.

Stay informed on LLM trends and how our products support these trends.

You'll need good technical skills, including experience with a scripting language like Python or Bash

This role might involve travelling both domestically and internationally
You should apply if…
You are driven, curious and smart - you'll be given a lot of autonomy and will be the first solutions engineer in the team.

You love solving problems and spending time with users (ML Engineers and MLOps Engineers) - you are an empathetic problem solver who will work to figure out how we can solve their core business problems.

You love technology - you'll be working at the cutting edge of LLM technology, and will constantly be looking for ways to learn more.

People love working with you - you'll be working with multiple stakeholders in the business and externally.

You know how to make a big impact quickly.

You are great at explaining complex concepts simply.

TitanML is growing rapidly and we are a highly committed technical team, this is a great opportunity to be part of something amazing.
Bonus points if…
Experience with public speaking, technical writing, or developer relations.

Familiar with the LLM / MLOps / LLMOps landscape

Background in ML, Cloud Services, or Enterprise Software
Hiring process:
15min screening call with CEO

Take-home case study

45min call with CEO

In person interview with 3 founders in London