Customer Success Manager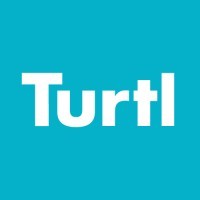 Turtl
Administration
Boston, MA, USA
Posted on Thursday, May 25, 2023
Description
Turtl is an exciting software company with more than 300 customers around the world and 120+ employees based in London and Boston.
Our software enables anyone to create, personalize, publish and track digital documents - with no need for specialist design or coding skills. Turtl is used by businesses of all sizes, from small organizations to big names, such as Cisco, Nestle and Lexus. We think there's huge potential for growth given the wide applicability of our software and the clear benefits we're hearing from customers.
It's a fast-paced work environment, so we're looking for talented people who want to continuously learn and actively embrace challenges. You'll find Turtl a straightforward and open place to work, where colleagues can be relied on to help.
If you're ready to take that next step in your career, then it's a great time to be joining the team!
THE ROLE
Reporting into a Senior Customer Success Manager, you are responsible for helping ensure that the customer achieves the maximum value from the Turtl licence that they have purchased and ultimately wants to renew their licence. You will be expected to spend time understanding why a customer has purchased Turtl and their desired goals. You will work with the customer to set success indicators which help both the customer and you understand and track whether value is being delivered in line with the their expectations, You will be responsible for holding quarterly value reviews to review the value seen, track progress and set objectives and new success indicators if necessary. You will need to understand each of your customer accounts, build relationships with various stakeholders, and help provide added value to them by identifying opportunities for additional products and features.
WHAT YOU'LL DO
Your role is to provide operational and consultative support to our customers and their management teams - For every customer you must understand their purchasing reasons, set clear success indicators and help the customer maximize the value that they achieve by using Turtl.
You will develop close relationships with users and ensure that we understand the successes and challenges in their Turtl usage.
You will review and ensure that every user of our software within the portfolio of accounts you support gets the right training, support, guidance and advice they need to maximize the value they see from Turtl.
You will track user engagement levels and identify when there may be the need to facilitate additional coaching/training sessions.
You will need to understand the use cases for each of your account and support the customer to identify new use cases.
You will work closely with wider internal teams to promote new product features within your customer base as the Turtl product evolves.
Whilst we have an onboarding team you will need to be capable of leading focused on-boarding programmes and training sessions across the customer lifecycle.
You will lead on consultations with your accounts understanding the user's goals and success measurements for the pieces of content they want to produce. You'll be expected to support users in achieving these goals and this typically may involve training and helping to create, publish and analyze the performance of exceptional content on the Turtl platform.
You will promote Turtl's Analytics features and work proactively with your stakeholders to share insights on how their content has performed.
You will support integration work with any of the customer's other digital tools (such as CRM, marketing automation systems, analytics system etc), passing technical details over to the engineering team as necessary.
As users interact with the Turtl platform, we capture a variety of activity metrics to help us see who's really engaged and who's usage is waning. You will need to understand each user group and their objectives for Turtl, analyze the engagement metrics, using Vitally, to monitor usage levels, flag churn concerns to the relevant renewal manager and make successful interventions to get people back into the tool and using our software successfully.
You will spot check content being created by users to make sure it is as good as possible, making suggestions for improvement as necessary.
You will identify opportunities for upsell and expansion within your accounts and pass these to the relevant colleague to follow up.
You will manage customer projects - creating project plans, updating them regularly and communicating well to ensure the customer and internal stakeholders stay on track.
You will use Vitally to track health scores and make early interventions to improve overall health.
Requirements
You have prior experience in a customer success manager role, ideally within a B2B environment.
You are confident in presenting product-based training to customers on both a one-to-one and group basis.
You are a great communicator and problem solver.
You are organized, methodical and have strong attention to detail.
You have strong stakeholder management skills, and an ability to influence any stakeholders internally and externally.
You have an ability to analyze user feedback to identify improvements.
Prior knowledge in marketing or content marketing would be helpful, as the role involves content reviews (and building new content in the tool for existing customers) to advise customers of the best way to maximize their use of Turtl.
Prior experience with supporting projects around integrations of tech would be advantageous.
Benefits
We offer a competitive base salary, matched 401(k) contributions, share options within Turtl, plus up to 20 days of holidays (plus bank holidays), rising to 25 days after 1 year of service, as well as a birthday day off. Funded by Turtl, you'll receive an allowance for Health cover, dental care and eye care cover. We offer our employees a flexible approach to hybrid working where they can split their time between working from home and the office.
EQUAL OPPORTUNITIES STATEMENT
Turtl is an equal opportunity employer and are committed to growing a diverse workforce that represents all people regardless of race, ethnicity, religion, age, gender identity or expression, sexual orientation, disability or neurodiversity. We encourage applications from all backgrounds and will make any recruitment or interview adjustments that will ensure a comfortable candidate experience.