People Operations Co-ordinator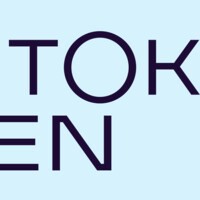 Token
People & HR, Operations
Berlin, Germany
Posted on Tuesday, May 23, 2023
As a key member of the People & Culture function, the People Operations Coordinator plays an instrumental role in delivering an exceptional employee experience at Token and ensuring that our values and culture resonate throughout the organisation.
You'll support the German-based Exec Team members in all aspects of day-to-day HR Operations and Office Management, including onboarding and offboarding experience, raising employment contracts, supporting external payroll, organising team All Hands, managing office supplies, etc. You will have the opportunity to create, implement, and improve upon various programs and processes that support our teams as we continue to scale our company, globally.
What you'll do day-to-day
Act as the first point of contact for all internal and external People and Office related questions
Provide timely, accurate, and consistent responses to internal and external stakeholders and employees
Liaison with authorities, insurance companies, and payroll team to ensure accurate employee data reporting and processing
Own the employee experience locally, foster relationships and partner with cross-functional stakeholders to think creatively about the evolution of that
Manage employee life cycle processes, including onboarding and offboarding, preparation of employment contracts, extensions, certificates, and references
Own the documentation and publication of all HR policies, including the company handbook, in partnership with the HR process owners/subject matter experts
Support in the optimisation of HR processes and programs
Support in all internal and external audits on matters related to HR topics
What you bring
You have a minimum 2 years of relevant experience with a successful track record of supporting HR processes, employee resourcing, performance management and data management in a German-based business
You have a good working knowledge of HR systems and general IT skills
You are detail-oriented, confident and a self-starter with exceptional prioritisation and organisational skills
You maintain a "can do" mentality with the ability to act with minimal information
You are known as being hands-on and take a pragmatic approach to problem-solving
A great communicator that can build strong working relationships internally as well as with vendors, and external partners
Fluent German and very good English skills (for cooperation with our international colleagues)
You are excited at the idea of working within a scale-up technology business and a growth culture

We'd like to hear from candidates who have:

A working knowledge of HR practices in Germany
A passion for working with people, you enjoy making the teams work lives easier
Experience of working in both a corporate and start-up environment
You know what "good" looks like and the steps to take to get there
Experience of working in an international environment
A passion for growing people, teams and businesses

It's also good if you have:

Experience of working in a regulated German business
In return, we offer
Competitive basic salary
Stock Options
Company Pension
30 days annual leave plus local public holidays
Flexible and hybrid working
Budget to set up home office station
Open to all
Token.io is building an open future for everyone.
We don't just accept different points of view, lived experiences and new ways of thinking — we search them out. They help us make better products, better decisions, and a better place for everyone to work.
So, come as you are. We acknowledge and embrace different backgrounds, identities and abilities. Respect is our default, and empathy is our baseline. No one succeeds until we all do.