Events Crew, Indianapolis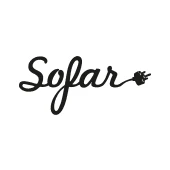 Sofar Sounds
Administration
Indianapolis, IN, USA
Posted on Thursday, September 7, 2023
About Us
Sofar is creating space where music matters. We bring artists and audiences together through live experiences and artist services that inspire creativity, community and joy.
Our unique live experiences provide a place for artist discovery, local community and connection in non-traditional, unexpected places across 78 countries and growing. Through our artist services, we provide tools and services for artists to directly connect with fans and build sustainable, creative lives on their own terms.
The Role
As a member of Sofar Crew you will be working right at the centre of the Sofar shows that take place in your city. This is a part-time role that sits within the local team and reports to the Crew Manager for the region. You will be making sure that our events consistently feel amazing for artists, hosts and the audience, so that they have an unforgettable experience.
Crew play a super important role in creating the magic in the room by supporting all the tasks that make our events possible. You'll help to ensure that everyone's having the best time and getting the most out of the experience.
Sofar has worked with over 30,000 artists, hosted over 1,000,000 fans at shows around the world and engages with millions more online each month. You will be part of a music-adoring team who are passionate about creating an industry-leading culture that supports artists and introduces their music to new fans.
What you'll do:
Act as a main point of contact at the event
Bring good vibes/ the magic - representing Sofar to all artists, guests, and hosts at the show
Support the artists performing at Sofar by helping them make the most out of their gig - this can include helping to sell and promote merch, driving signups to their mailing list and socials, assisting with gear setup and more
Work closely with the host and other Sofar crew to set up and run the event, ensuring everything runs smoothly, safely, and on time
Connect with guests by welcoming them as they arrive, MCing, and fostering a communal environment at the show
Support with admin and getting organized for the day of the event/ making the event happen
Work directly with the local Show Experience Manager and regional operations team on monthly shift scheduling
Help with coordination and/or transportation of event supplies to and from events
Complete a detailed event recap form to share important feedback
You'll also hear and discover a lot of great new artists and music, from all around the world!
Who you are:
Experienced in producing live music events or other events
A musician or experienced in working closely with musicians in a live setting
You are able to work flexible hours, including nights and weekends on occasion must be available
Willing and eager to travel to various areas of the local area
You have super strong interpersonal and customer service skills, especially in fast-paced situations
Able to wear many hats and take on varied tasks and projects
You have previous experience with Sofar and a strong interest in music
CPR/First Aid Certified a plus
Must be able to move boxes up to 50 lbs., with or without reasonable accommodation
Eligible for employment in the United States of America
At Sofar, our global team is deeply passionate about music and the work we do. If our mission and job opening resonates, you're encouraged to apply even if your experience doesn't precisely match the job description. We are committed to creating a culture of belonging and building a diverse team that reflects a variety of lived experiences, perspectives, and skills.