Automation/Controls Engineer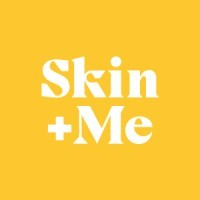 Skin + Me
Park Royal, London, UK
Posted on Thursday, September 28, 2023
Skin + Me is a mission driven start-up with seriously big skin goals.
We're looking for an Automation/Controls Engineer to join our Operations Team at Skin + Me. This is a full time role based at our Facility in Park Royal, London.
About the role:
As Automation/Controls Engineer at Skin + Me you will be the site technical expert for all matters relating to electrical standards, safety and controls/automation systems. You will be developing cutting-edge technological equipment helping our customers to achieve their skin goals.
The ideal candidate will have a minimum 3 years experience. They'll have a degree in Electrical/Electronic/Controls/Engineering (HNC, Degree or equivalent).
Most importantly the ideal candidate will have strong technical and analytical skills, with a logical approach to problem solving, high quality of deliverables and is cautious with electrical safety regulations.
What you'll do:
Be the site technical expert for all matters relating to electrical standards, safety and controls & automation systems
Continually upgrade and maintain the site PLC systems and documentation
Electrical assistance and repairs of PLC systems, HMI's and automation.
Project work – installation, commissioning, modification, upgrade and development
Responsible for the design, specification and purchasing of electrical equipment
Preparation, administration and upkeep of electrical schematics and drawings for systems
Provide advice, guidance and hands-on technical assistance on any major PLC and control systems issues.
Who you are:
These are the skills we're looking for. Even if you don't tick every box, but feel you're right for us, we'd still love to hear from you.
Have a minimum of 3 years experience of PLC and control system fault finding & diagnostics
PLC – modifications & basic programming with Siemens TIA, S7-1500
Mechanical CAD knowledge of would be beneficial
Support front end engineering design, working alongside different design teams
Optimisation of systems
Able to work well under pressure in a fast-paced manufacturing environment
Approachable and confident character – able to make sound decisions and provide training
Previous electrical experience both hands-on and safety compliance/documentation.
Able to solve problems using a logical process and implement solutions
Must have a keen eye to detail, able to keep up with the latest systems
Detailed knowledge of electrical legislation, safety procedures, standards and be able to audit
Why should you choose Skin + Me?
A daily challenge – in a thrilling, entrepreneurial start-up environment, no two days will ever be the same.
Make a difference – work within a revolutionary company that is focused on improving millions of lives.
Significant equity – potentially life-changing value if you commit to our long-term mission.
Serious commitment to growth – personal development is important to us and we'll make sure we support your growth, and give you broad experience across your role.
Support network – the Skin + Me investors and advisors that you'll have the opportunity to work with have built some of the world's best consumer companies.
Benefits:
25 Days Holiday (+ all the usual Bank Holidays) – It's important to take a break and recharge, that's why we offer a generous holiday allowance
Equity – We offer a competitive salary and a generous share award package that means every employee has a stake in the business. We really are all in this together
Free Breakfast & Lunch – It's important you are well fueled for the day so we've got your breakfast and lunch covered. Plus drinks and snacks are available too!
Health and wellbeing focus – We offer a healthcare cash plan, cycle to work schemes plus free healthy breakfast and lunch in the office. We'll be sure to always prioritise your physical and mental health.
£500 annual development budget for any learning, training and development opportunities. Courses, books, software – if it helps you in your role, we'll help you get it.
For working parents, we're proud to offer assistance, helping you save on nursery fees. The workplace nursery benefit allows you to save tax and National Insurance on the full cost of your nursery fees each month.
Culture club – Our culture club team meets every week to make sure we celebrate our big wins and milestones too, with parties, surprises and more.
You'll get highly discounted Skin + Me products for you, and 10 friends + family too.
Generous employee referral scheme, if you know more fabulous people refer them to work with us too and you'll get a bonus when they pass probation.
More about Skin + Me:
There's a huge problem in the world of skincare: people struggle with more than just how their skin looks. They also worry about how it makes them feel and how to manage it long-term. We're on a mission to change that.
The truth is that achieving your best skin isn't complicated. The secret? Using a stripped back routine with the best combination of active ingredients for your skin goals. The right products and knowledge make it possible to tackle everything from fine lines and wrinkles to adult acne, rosacea and pigmentation. We're united in the belief that everyone should have access to expert advice, treatment plans and ingredients that work – minus the big price tag and the long dermatologist waitlist.
Skin + Me is a mission-driven start-up, building a pioneering online dermatology service powered by experts. We take customers through a simple online medical consultation and our prescribers formulate custom treatments that can't be bought on the high street. Each one is personalised to the individual's skin goals. It arrives in their letterbox each month and evolves alongside their skin – because everyone's skin is different and no two journeys are the same.
Skin + Me recently secured £10 million in a series B funding round, reflecting the growing interest in expert-approved skincare. We've raised funding from some of the best-known direct-to-consumer entrepreneurs and VCs, including Octopus Ventures. Our highly experienced founding team comes from the likes of Facebook, Charlotte Tilbury, Tails.com and Graze.com.
Our journey has just begun and we'd love for you to join us as we change the face of skincare! Think you're up for the challenge?