Quality Assurance Pharmacist (Night Shift)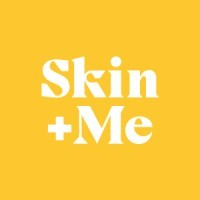 Skin + Me
Quality Assurance
United Kingdom
Posted on Thursday, June 22, 2023
Skin + Me is a mission driven start-up with seriously big skin goals.
We're looking for an experienced pharmacist to join our Pharmacy Team at Skin + Me. This is a full time role working from our production facility to cover the night shift.
About the role:
As the Night-Shift Pharmacist, you will act as the Responsible Pharmacist on duty overseeing the production and dispensing of personalised prescription creams at our registered pharmacy site. You will be primarily responsible for ensuring regulatory compliance of all operational activities whilst also delivering batch quality control and approving prescriptions from a clinical and legal standpoint. Additionally, you will take an active role in maintaining and developing the Pharmaceutical Quality Management System (PQMS) to ensure continuous compliance of the pharmacy.
This is a pivotal role within the Pharmacy Team with strong ties to the Prescribing, Operations, Engineering and Customer Service team. The successful candidate will work autonomously taking full ownership of their role, take on and complete assignments to a high standard, uphold regulatory standards and act as the responsible pharmacist to meet our pharmacy licence commitments.
What you'll do
Maintain clinical governance and regulatory compliance of the pharmacy.
Ensure all members of staff adhere to the Quality System.
Ensure Policies for Information and Clinical Governance are adhered to by all members of staff.
Maintain clinical risk assessments and ensure all legal requirements are met.
Ensure best practices are followed to ensure the quality of product and facility
Be the responsible person for the operation
Having a hands on approach to all aspects of the operation within the facility including quality and batch control analysis
Work with the team to continuously improve the safety, efficiency and quality of the facility.
Perform batch release processes by reviewing all batch data ensuring the highest quality standards are maintained for every batch.
Design and maintain SOP's for all pharmacy activities ensuring compliance with relevant bodies
GMP responsibilities:
Report any suspected falsified medicines if required to the MHRA, as required.
Report any deviations, complaints & raw material issues that could lead to a recall
Ensure that all staff employed temporarily or permanently carrying out activities are trained appropriately
Own incident reporting and process improvement to uphold quality standards
Conduct risk assessments and audits to ensure continuous compliance with all legal and regulatory standards
Who you are
Requirements (please still apply if you do not meet all of the following criteria):
Qualified pharmacist registered with the GPhC (this is a must have)
Natural high achiever, motivated, enthusiastic and meticulous
Detailed knowledge of pharmacy regulatory standards, laws and ethics.
Knowledge of pharmaceutical science or a committed desire to learn.
Experience in a compounding pharmacy or the pharmaceutical industry.
Experience with cosmetics or dermatology products
Why should you choose Skin + Me?
A daily challenge – in a thrilling, entrepreneurial start-up environment, no two days will ever be the same.
Make a difference – work within a revolutionary company that is focused on improving millions of lives.
Significant equity – potentially life-changing value if you commit to our long-term mission.
Serious commitment to growth – personal development is important to us and we'll make sure we support your growth, and give you broad experience across your role.
Support network – the Skin + Me investors and advisors that you'll have the opportunity to work with have built some of the world's best consumer companies.
Benefits
25 Days Holiday + all the usual Bank Holidays (Pro-rata depending on working shift pattern)– It's important to take a break and recharge, that's why we offer a generous holiday allowance.
Free Breakfast & Lunch – It's important you are well fueled for the day so we've got your breakfast and lunch covered. Plus drinks and snacks are available too!
Equity – We offer a competitive salary and a generous share award package that means every employee has a stake in the business. We really are all in this together
Health and wellbeing focus – We offer a healthcare cash plan, cycle to work schemes plus free healthy breakfast and lunch in the office. We'll be sure to always prioritise your physical and mental health.
£500 annual development budget for any learning, training and development opportunities. Courses, books, software – if it helps you in your role, we'll help you get it.
For working parents, we're proud to offer assistance, helping you save on nursery fees. The workplace nursery benefit allows you to save tax and National Insurance on the full cost of your nursery fees each month.
Culture club – Our culture club team meets every week to make sure we celebrate our big wins and milestones too, with parties, surprises and more.
You'll get highly discounted Skin + Me products for you, and 10 friends + family too.
Generous employee referral scheme, if you know more fabulous people refer them to work with us too and you'll get a bonus when they pass probation.
More about Skin + Me:
There's a huge problem in the world of skincare: people struggle with more than just how their skin looks. They also worry about how it makes them feel and how to manage it long-term. We're on a mission to change that.
The truth is that achieving your best skin isn't complicated. The secret? Using a stripped back routine with the best combination of active ingredients for your skin goals. The right products and knowledge make it possible to tackle everything from fine lines and wrinkles to adult acne, rosacea and pigmentation. We're united in the belief that everyone should have access to expert advice, treatment plans and ingredients that work – minus the big price tag and the long dermatologist waitlist.
Skin + Me is a mission-driven start-up, building a pioneering online dermatology service powered by experts. We take customers through a simple online medical consultation and our prescribers formulate custom treatments that can't be bought on the high street. Each one is personalised to the individual's skin goals. It arrives in their letterbox each month and evolves alongside their skin – because everyone's skin is different and no two journeys are the same.
Skin + Me recently secured £10 million in a series B funding round, reflecting the growing interest in expert-approved skincare. We've raised funding from some of the best-known direct-to-consumer entrepreneurs and VCs, including Octopus Ventures. Our highly experienced founding team comes from the likes of Facebook, Charlotte Tilbury, Tails.com and Graze.com.
Our journey has just begun and we'd love for you to join us as we change the face of skincare! Think you're up for the challenge?