Engineering Manager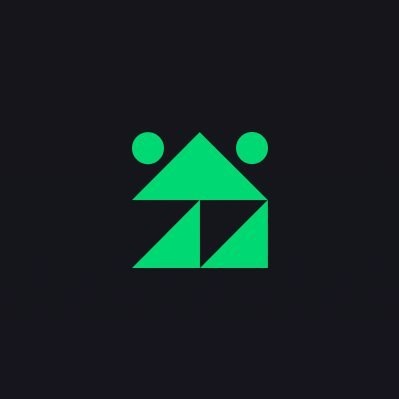 Seatfrog
Software Engineering, Other Engineering
Remote
Posted on Thursday, May 11, 2023
Engineering
·
Fully Remote
Engineering Manager
Join us as our new Engineering Manager at Seatfrog, leading the team of developers on our enterprise squad, who specifically deal with our B2B products
At Seatfrog, we're shaking up the rail industry with our innovative platform that's changing the game for rail operators and passengers alike. We were the first to market with our solution that enables rail operators to sell unsold first-class seats, generating ancillary revenue and providing passengers with incredible upgrade deals. We've come a long way since then; constantly pushing the boundaries and have since expanded our platform to allow passengers to buy train tickets, as well as swap their trains for another service. But we're not done yet - we have more exciting products on the way that will transform the way people experience rail travel.
As our new Engineering Manager at Seatfrog, you'll lead a team of developers on our enterprise squad, who specifically deal with our B2B products. Your responsibilities will include:
Line management of the team (currently at 5)
Estimation of projects and ensuring delivery on time, on budget and on quality.
Running the right ceremonies for the team (standups, retros, etc.).
Ensuring successful cross-team communication, and validating cross-team blockers from a technical point of view.
Working closely with our product and design teams to ensure our platform is delivering maximum value to our customers
What we're looking for:
Proven experience leading engineering teams and delivering successful projects
Strong technical background with experience in software development
Ability to communicate effectively with technical and non-technical stakeholders
Experience working in an Agile development environment
Excellent people management skills with a passion for developing and mentoring team members
A proactive approach to problem-solving with the ability to think creatively and find solutions to complex issues
Piqued your interest?
It gets better - at Seatfrog, we believe in flexible working and ensuring the perfect work/life blend. That's why we offer a range of benefits that help our employees balance their personal and professional lives, including:
4-day work week, so you can enjoy more time for the things that matter most to you
Enhanced parental leave, because we know family comes first
Health insurance, to help you stay healthy and happy
Workplace nursery scheme, to help ease the burden of childcare costs
EV Leasing, and Cycle 2 Work scheme, to make it easier for you to get to get around while still reducing your carbon footprint
True remote-first environment - we have a great office near Tower Hill should you wish to use it, or we're happy for people to be fully remote (or a bit of both!)
Join us at Seatfrog, and be a part of the team that's disrupting an industry, transforming the way people experience rail travel, and creating a better future for all. We offer a flexible and supportive work environment, great benefits, and the chance to work on cutting-edge projects with a team of talented and passionate individuals. Let's revolutionise the rail industry together!

At Seatfrog, we consider diversity a strength - inclusion fuels our ability to solve problems we never thought we could. Your application will be considered on its merits, without regard to your race, age, gender, religion, sexual orientation, disability status or anything else. If there is anything we need to know to enable you to fully participate in our interview process, please just let us know in your application.
Department

Remote status

Fully Remote
Amazing companies start with amazing people
We're creating a diverse team of smart, passionate people who feel comfortable being themselves, and are motivated by our shared goal — taking every journey beyond the ordinary.
We strive to create an environment where you can do your best work. Join us, and you'll be challenged and supported in equal measure. Ours is a culture with spirit and substance.

Engineering
·
Fully Remote
Engineering Manager
Join us as our new Engineering Manager at Seatfrog, leading the team of developers on our enterprise squad, who specifically deal with our B2B products
Already working at Seatfrog?
Let's recruit together and find your next colleague.