Collections Manager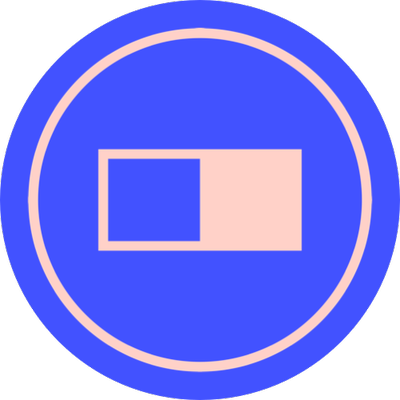 Raylo
Belfast, UK
Posted on Thursday, April 27, 2023
Who we are
We are a highly ambitious team; focused and truly collaborative. We empower people to take ownership through meaningful and impactful work. We exist to help people and the planet, it's a big statement but one you'll wear with pride.
Raylo is here to change how people get their tech for good. That means giving them access to the products they really want, but doing so in a responsible, sustainable way.
We provide Seamless Circularity, where every device gets an extended life through our automatic, effortless cycle of refurb, reuse and recycle.
Our secret sauce is leasing. By providing a subscription alternative, we're cracking open a staid old market and bringing real change to consumers and the environment. Less waste, better value. We're serious - we want to lead the change in consumption of consumer technology.
Life at Raylo
• We are an organically collaborative and dynamic team
• We embrace innovation, seek out challenges and always aim for excellence
• We take intelligent risks, celebrate our wins, and learn from our mistakes
• We help each other by listening, challenging thought and continually improving
• We live our mission, walk in our customers' shoes, focus and execute, and are a curious and gritty bunch
As we enter an exciting phase of growth at Raylo, we're looking for an experienced and ambitious Collections Manager to join our team. The Collections team are critical to the success of the business – collecting monthly instalments from customers and speaking to them, when a problem arises. They build relationships and truly get to understand what is happening and why. They handle difficult situations on chat, email or the phone and display high levels of empathy and resilience. It's difficult, but makes a real impact on people's lives.
You'll be managing day-to-day operations for our Customer Collections team and will be leading on, coaching and managing associates to achieve productivity, efficiency and quality targets. You'll ensure we've got the right staff scheduled to meet business needs and you'll be responsible for organising and delivering training, quality feedback and performance management so that we are continuously improving as we grow.
This is a key role in driving excellence in operations – deliver great outcomes for the customer and the business. You'll use a combination of customer insights, data, and industry best practice to feedback to our strategy teams for improvement.
You'll be great at
Bringing positive energy to your team and leadership, inspiring a culture of willingness, collaboration and high performance. You'll enjoy coaching and mentoring to ensure a best in class service to customers and a culture of collaboration and knowledge sharing.
Ensuring successful and compliant execution of our collections strategy and policies. You'll be able to articulate complex problems in simple ways as you have significant experience in the collections space.
Using data to recognise trends, and make decisions. Understanding collections and customer data to improve operational efficiency
We're not looking for you to meet every point on this job description, please still get in touch if you think you could add value and do your best work here at Raylo. We'd love to have a chat and see if you could be a great fit.
Opportunities & Benefits
Your chance to make an impact.
We want what you can bring - what makes you special. Through trust, collaboration and autonomy, you can have an impact right from the off.
Be part of the change. You will join one of the fastest growing fintech startups, backed by Octopus Investments, where you can change how people get their tech for good
Other benefits include;
• 33 days holiday per year (25 days, + an extra 8 days to choose the days that mean most to you)
• Stock options - get a real stake in your company's growth
• Hybrid working environment
• Free sustainable breakfast and snacks, every day you're in the office
• Workplace Nursery Scheme
• Perkbox membership - hundreds of perks and discounts to support physical, financial and mental wellbeing
• To do your best work, we'll give you a laptop and a Raylo phone
• Udemy Business corporate subscription - access to 15,000+ courses covering business, tech, and wellness skills
• Learning budget - we care deeply about investing in your long-term career growth and potential
• Fun (yet optional) Raylo quarterly socials, plus summer and Christmas parties
Diversity Statement
Raylo is an equal opportunities employer and we are committed to building a diverse and inclusive work environment where we learn from each other. We welcome people of diverse backgrounds, experiences, abilities and perspectives and believe it adds value to our organisation. Working at Raylo is super fun and we'd love to tell you more about it.