Licensed Drug and Alcohol Counselor - South Carolina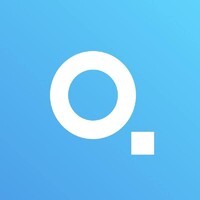 Quit Genius
Legal
South Carolina, USA
Posted on Wednesday, April 19, 2023
Quit Genius is the #1 digital clinic for substance addictions. We are on a mission to help 100 million people overcome tobacco, alcohol and opioid addictions by combining technology, healthcare and design. It's an ambitious mission, but one we fully believe in and we hire people who share our aspirations and core values.
We are a global team of doctors, designers, engineers and researchers who are aligned by one common goal. Authenticity, creativity, purpose and thoughtfulness are at the heart of everything we do to deliver that goal, so finding exceptional people to come on the journey is everything to us. Quit Genius has scaled to dozens of health plans and employers, covering over 2 million lives and has already helped more than 750,000 members conquer their addictions. As of 2021, we have raised $78M from leading global investors and now work with 100+ world-class team members across our New York, London, and remote offices.
If you are passionate about making an impact on the health of others, join us and make it happen!
This is a remote position which requires you to be licensed to practice in the state of this listing.
We're looking for a remote drug and alcohol counselor to join the leading digital clinic for substance addictions. As one of our, you will be supporting and empowering members to overcome their substance addictions. Your ultimate goal will be to lead members to live addiction-free lives! You will work closely with the whole team contributing to the fast growth of the business and gaining first-hand experience of what it takes to scale up a successful business. This is a remote position based anywhere in the USA, but candidates must be licensed in the state of the posting.
Responsibilities
Provide counseling to members on a weekly basis through text-based chat, video calls, and phone calls, to monitor their progress on their recovery journey.
Onboard the users with an initial phone call and complete a multidimensional assessment to gather relevant behavioral health history and symptoms.
Monitor the progress of members and offer therapeutic strategies on how to deal with temptations and cravings.
Be supportive and encouraging to members to help them establish and sustain motivation to change their substance use.
Collaborate with other Quit Genius departments to ensure a positive experience for all members and provide valuable feedback to the product development team.
Uphold good standing with your active license(s)/certification(s)
Attend team meetings and/or case discussions as scheduled
Maintain up-to-date availability; we're looking for a commitment of 10 hours per month to begin as a minimum
Help someone transform their life and the life of their family through their addiction recovery!
Credentialing Requirements
Hold an active state credential (license/certification), issued via a state credentialing board
Preference given for unrestricted credentials i.e., able to work independently, without supervision, from a licensed supervisor
Credentials in multiple states is highly valued
Hold a relevant credential (license/certification) that is eligible/recognized by a national credentialing body– either the International Certification and Reciprocity Consortium (IC&RC) and/or the Association for Addiction Professionals (NAADAC)
Active IC&RC or NAADAC Certification is ideal!
Potential eligible credentials may include (but are not limited to)–
AADC, CAADC, CADAC, CADC-II, CADC-I, ADC, CS, LADC, LCADC, MAC, NCAC-I, NCAC-II
LCSW & LICSW whose scope of practice, training, and experience include SUD treatment.
The background we are looking for...
Minimum 2 years of clinical experience delivering CBT and/or behavioral support for individuals with substance use disorders, including tobacco, alcohol, and/or opioid use disorders
Either MS/MA (preferred) and/or BS (preferred)/BA in a related field
Proficient with evidence-based practices such as Motivational Interviewing, Motivational Enhancement Therapy, Medication Assisted Treatments, and Relapse Prevention
Able to work collaboratively with healthcare professionals from different disciplines, including coaches, physicians and nurses
Strong communication skills, both written and verbal
Ability to adapt to fast-changing environments
Ability to prioritize competing work demands
Technologically proficient and able to swiftly adapt to technological developments
Bonus: Quantitative/qualitative research experience
IMPORTANT - BEFORE APPLYING:
Hours and Availability: Must be open and flexible, with the understanding that we cannot guarantee more than the quoted minimum commitment at this time. Must have weekly availability (M-F) to take onboarding calls and speak to members (times vary). Counselors will only provide services to members who reside in states in which you are currently licensed/certified to practice.
Equipment & Home Office Requirements: Must have an established work-from-home office with adequate internet connection– between 50 to 100 Mbps of dedicated internet bandwidth for working from home is recommended, dependent on total household users. Must have a confidential workspace.
Please read all the above and only apply if you meet all the requirements. Please submit your full CV with a detailed cover letter outlining your experience and an explanation of why you are suitable for this role. Due to the large number of applications we receive, we will only be able to respond to successful candidates.
Our teams at Quit Genius are made up of an incredible range of talented people from all walks of life. We believe that diversity of any description leads to innovation, idea sharing and collaboration.
Quit Genius is proud to be an equal opportunity employer. We do not discriminate based on race, ethnicity, colour, ancestry, national origin, religion, sex, sexual orientation, gender identity, age, disability, veteran status, genetic information, marital status or any other legally protected status. Diversity and Inclusion are paramount to the success of our mission and our culture is driven by our differences, each of which we embrace with open arms.