Chief Product Officer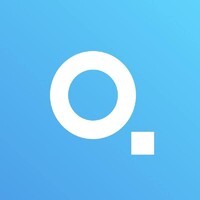 Quit Genius
Product
Remote · United States
Posted on Wednesday, April 12, 2023
Quit Genius is the #1 digital clinic for substance addictions. We are on a mission to help 100 million people overcome tobacco, alcohol and opioid addictions by combining technology, healthcare and design. It's an ambitious mission, but one we fully believe in and we hire people who share our aspirations and core values.
We are a global team of doctors, designers, engineers and researchers who are aligned by one common goal. Authenticity, creativity, purpose and thoughtfulness are at the heart of everything we do to deliver that goal, so finding exceptional people to come on the journey is everything to us. Quit Genius has scaled to dozens of health plans and employers, covering over 2 million lives and has already helped more than 750,000 members conquer their addictions. As of 2021, we have raised $78M from leading global investors and now work with 100+ world-class team members across our New York, London, and remote offices.
If you are passionate about making an impact on the health of others, join us and make it happen!
Quit Genius is hiring a Chief Product Officer who will be a valuable member of the executive team, overseeing our Product, Design and Engineering departments. The ideal candidate is an action-oriented problem solver with a track record of successful product leadership within complex, multi-stakeholder organizations. The position reports to the CEO and directly manages the VP of Engineering, Product Managers and Product Designers.
Responsibilities:
Lead efforts to design, develop, and build a great product
Successfully evolve the product vision, strategy and portfolio
Synthesize many inputs (including founder vision) into a compelling vision & strategy, with clear artifacts that create alignment
Own product planning and prioritization across Quit Genius's product lines and stakeholders
Partner closely with clinical, data and commercial functions to deeply understand the needs of our members, providers, and customers to build a roadmap that is responsive to near-term business needs but also moves Quit Genius towards our long-term strategic objectives
Partner with engineering leadership to prioritize, ship and iterate on product enhancements at high velocity with a goal of sustainable value-delivery
Develop and empower a team of high performers to consistently build the right things which have the greatest impact on the highest priority outcomes
Drive customer centric design that promotes mission-aligned outcomes
Contribute clarity, direction, and support to all stages of the design process
Be the ultimate product evangelist aligned with our mission: to help 100m people conquer their addiction
Be an active and engaged role model for Quit Genius core values and senior leadership
Define and track clear metrics and goals to constantly maximize the successful business impact of our product investment
Requirements:
10+ years of product experience, including 3+ years of management experience
Keen listener and collaborator who can partner with stakeholders to deeply understand the underlying needs of our patients, providers, customers/prospective customers, and problem-solve creatively
Experience overseeing Engineering and Design in successful, scaling, innovative businesses
Proactive communicator with a track record of successful cross-functional relationships
Prior product leadership experience in a multi-stakeholder environment (enterprise, healthcare, marketplaces preferred)
B2B2C product experience
Strong bias to execute
Proven leader with experience building and managing high-functioning teams
Skilled with data, analytics, and customer/user research. Personally digs into the data, probes with customers and users, and has a strong sense of empathy
You must be a master negotiator and communicator
You should be able to influence people without managing them.
Listening must be a superpower. You must have empathy for our members, empathy for the team—to build bridges and mend road maps.
You are the producer for a band composed of marketing, sales, engineering, support, operations, legal. It's your job to make sure everyone knows the melody, that nobody is out of tune and everyone is doing their part.
Our teams at Quit Genius are made up of an incredible range of talented people from all walks of life. We believe that diversity of any description leads to innovation, idea sharing and collaboration.
Quit Genius is proud to be an equal opportunity employer. We do not discriminate based on race, ethnicity, colour, ancestry, national origin, religion, sex, sexual orientation, gender identity, age, disability, veteran status, genetic information, marital status or any other legally protected status. Diversity and Inclusion are paramount to the success of our mission and our culture is driven by our differences, each of which we embrace with open arms.