Telemedicine Provider - Georgia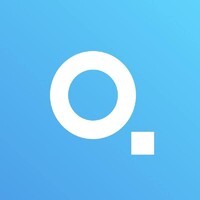 Quit Genius
Georgia, USA
Posted on Wednesday, March 22, 2023
Quit Genius is the #1 digital clinic for substance addictions. We are on a mission to help 100 million people overcome tobacco, alcohol and opioid addictions by combining technology, healthcare and design. It's an ambitious mission, but one we fully believe in and we hire people who share our aspirations and core values.
We are a global team of doctors, designers, engineers and researchers who are aligned by one common goal. Authenticity, creativity, purpose and thoughtfulness are at the heart of everything we do to deliver that goal, so finding exceptional people to come on the journey is everything to us. Quit Genius has scaled to dozens of health plans and employers, covering over 2 million lives and has already helped more than 750,000 members conquer their addictions. As of 2021, we have raised $78M from leading global investors and now work with 100+ world-class team members across our New York, London, and remote offices.
If you are passionate about making an impact on the health of others, join us and make it happen!
Position Information
The Telemedicine Physician is able to care for Quit Genius members utilizing Quit Genius' telemedicine services. The Physician will care for the member directly through scheduled video/audio visits. The physician may also serve as a representative of clinical services to internal stakeholders and serve as a mentor/support to other Quit Genius care team members.
This is a remote position with flexible working hours. There may be a 25% required travel minimum in states requiring in-person assessments.
Additional Details About the Role:
- Facilitate live and interactive clinical assessments, treatments, and medication management via telehealth
- Make appropriate assessments, treatment plans, and referrals for patient problems
- Prescribe and monitor Medication Assisted Treatment (MAT), such as neltrexone and Suboxone, together with the member operations team
- Collaborate with and supervise clinical staff, including Nurse Practitioners, counselors and coaches
- Provide patient education and referrals specific to patient's assessed needs and abilities
- Assist with developing and implementing, as necessary, care and treatment protocols, standards, policies, and procedures
- Utilize good and professional communication skills, including verbal and written, across the organization
- Maintain accurate clinical records on patients treated
- Participate in Grand Rounds, Journal Club, weekly case reviews, consultations, and peer-reviews
-Work collaboratively on cross-functional projects with the counselor, growth or product team to enhance the care experience for our members
To Succeed in This Role You Will Need:
- Licensed physician with X-waiver in at least one state, multi-state licensed candidates preferred
- If not licensed in other states, the ability and willingness to be licensed in multiple states sponsored by Quit Genius
- Hold state controlled substance license or in the process of obtaining it in state(s) you're licensed in
- Registered with the Drug Enforcement Administration (DEA) or in process of obtaining registration
- Preferred: Board certified in addiction medicine or psychiatry, other acceptable specialies includes internal medicine, family medicine, neurology, emergency medicine
- Preferred: A X waiver with the ability to treat up to 275 patients
- Bonus: IMLC License
Benefits at Quit Genius
Fully reimbursed addiction medicine Board registration fee
Fully reimbursed ASAM conference fee
Fully reimbursed for licensure applications and renewals
Full Malpractice coverage.
Full Tail Coverage.
Flexible working hours - pick the times that you want to work!
Remote working
Regular training, education and clinical supervision
Generous Paid Time Off
Company-wide yoga sessions
Calm and One Medical subscription
Accelerated career growth opportunities to match the fast-paced growth of the business.
Join a talented, passionate and ambitious team of doctors, counselors, coaches, designers and technologists with a fun-loving culture.
Our teams at Quit Genius are made up of an incredible range of talented people from all walks of life. We believe that diversity of any description leads to innovation, idea sharing and collaboration.
Quit Genius is proud to be an equal opportunity employer. We do not discriminate based on race, ethnicity, colour, ancestry, national origin, religion, sex, sexual orientation, gender identity, age, disability, veteran status, genetic information, marital status or any other legally protected status. Diversity and Inclusion are paramount to the success of our mission and our culture is driven by our differences, each of which we embrace with open arms.