Compound Screening Scientist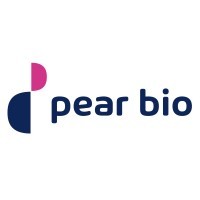 Pear Bio
London, UK
Posted on Friday, May 26, 2023
About Pear Bio
At Pear Bio, we are personalising cancer treatment selection because every cancer is unique. To achieve this, we've developed a test that cultures patient tumour samples, monitors cancer cell behaviour during drug exposure, and eliminates ineffective treatments for that patient. We are a VC-backed startup based in London. To grow our company, we're looking for a compound screening scientist to join our early-stage team. Will you be the one?
Job Description
The compound screening scientist role will focus on running dose-response studies on a variety of FDA approved cancer drugs and combinations on patient-derived tumour samples. You will work with a multidisciplinary team to determine which 3D cell culture models are valid for clinically-relevant treatment regimens based on the mechanism of action of the drugs involved. You will design, conduct, and analyse both functional and molecular assays aimed at confirming whether therapies are working as intended in our models. You will implement a drug validation workflow that starts with medium throughput drug screening on cell lines. Valid ex vivo doses will be established for single-agents and combination therapies used to treat various solid tumours.
These dosing regimens will be moved to low throughput screens on Pear Bio's 3D cell culture + computer vision platform. Valid dosing regimens will be finalised using patient tumour samples and relevant molecular assays. Your work will be translated to Pear Bio's clinical studies and eventually clinical care to help oncologists prescribe effective treatment options to cancer patients. This role will also encompass analytical workflow validation, required to show the model's robustness for clinical and regulatory applications. You may also be involved in the design and execution of Pear Bio's commercial collaborations and biopharma services.
Job Responsibilities
Research FDA guidelines on approved treatments, combinations and doses/regimens
Keep up-to-date on ongoing clinical trials for novel drugs
Maintain cell lines and primary cells (both tumour and immune cells)
Determine which biological models and endpoint measurements to use based on drug mechanism of action
Set up screens and counter-screens to confirm drug mechanism of action is working as intended ex vivo
Conduct medium throughput screening of compounds on 2D and 3D plate-based cell cultures to generate dose-response curves (calculate IC50/EC50, establish working doses ex vivo)
Test combination therapies for synergistic effects and drug-drug interactions
Collaborate with tumour engineers to make dosing protocols
Generate, manage, analyse and present your data using electronic lab notebooks and other data management software to ensure collaboration within the Diagnostics R&D and Clinical Trials teams, as well as with external collaborators
Must-Haves
Master's in the life sciences or pharmacology (oncology experience required)
3+ years of work experience in cancer research or pharmacology
Understanding of different therapeutic classes in oncology, and their mechanisms of action (including small molecules, antibodies, ADCs, etc.)
Extensive experience running functional assays, drug dosing, generating dose-response curves, establishing IC50, EC50, etc.Experience with 2D cell line maintenance, culture and microscopy (confocal, high content, etc.)
Immunised for Hepatitis B (all 3 doses received over a 6 month period) or willing to receive the first of the dose of the vaccine prior to the commencement of work with the intention of completing all 3 doses within 6 months
Nice-to-Haves
PhD in the life sciences or pharmacology Primary tumour cell culture and/or 3D cell culture experience, ideally with immune cells (spheroids, organoids, etc.)
Experience functional/molecular screening techniques (plate reader, IncuCyte, high-throughput imaging techniques, etc.)
Experience establishing knockdown/knockout or overexpression in cell lines using transduction, CRISPR, siRNA, etc.
Experience with automation/robotics for high throughput screening
Experience with next generation profiling techniques, or multi-omic platforms
Knowledge of analytical validation workflows and QA/QC processes
Good knowledge of data analysis software and reporting techniques to provide accurate and reproducible data Published papers in the life sciences or pharmacology
Experience in GLP
What's in It for You
London office/lab space
Competitive compensation in line with industry standards
Stock options in a growing start-up28 days of annual leave excluding bank holidays and Christmas closure
Yearly personal development budget, plus the chance to represent the company at international conferences
Open work environment where your opinions are valued
High career growth & personal development in a fast-paced, dynamic environment
The chance to have an impact in shaping the future of an early-stage start-up
Company perks / discounts via Perks at Work
Please note
We are unable to sponsor work visas at this time. Please confirm your ability to work in the UK without visa sponsorship before applying. The position is not eligible for remote work, so you'll be expected to be on-site.
How to Apply