Biomaterials & Analytical Validation Technician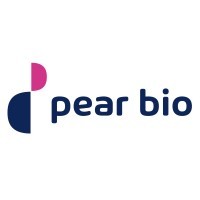 Pear Bio
London, UK
Posted on Friday, May 26, 2023
About Pear Bio
At Pear Bio, we are personalising cancer treatment selection because every cancer is unique. To achieve this, we've developed a test that cultures patient tumour samples and matched immune cells using a hydrogel-based system, monitors cell behaviours during therapy exposure, and eliminates ineffective treatments for that patient. We are a VC-backed start-up based in London. To grow our company, we're looking for a biomaterials and analytical validation technician to join our early-stage team. Will you be the one?
Job Description
The biomaterials and analytical validation technician will support the Diagnostics R&D team through validation and further development of 3D cell culture architectures designed to test the efficacy of various therapies ex vivo. You will have access to patient tumour samples and matched whole blood to create 3D cell cultures using Pear's ex vivo tumour culture + computer vision platform. You will test various hydrogel formulations to support the culture of primary cells and validate their usefulness through phenotypic assays (including molecular and biophysical assays). The model will be used to monitor relevant behaviours in 3D like immune cell infiltration, migration and tumour-cell killing over time. This role will also encompass analytical workflow validation, required to show the model's robustness for clinical and regulatory applications. Parameters such as lot-to-lot variability, shelf-life, temperature stability and biophysical properties will be assessed to characterise biomaterials within Pear Bio. In addition, this role will support the validation of in-house microfluidic chips and microphysiological plates for use in the Pear test. This will include integration of the hydrogel culture with Pear Bio's hardware, imaging workflow and computer-vision readouts.
Job Responsibilities
Process primary tumour tissue and whole blood
Test physiologically relevant 3D models that co-culture cancer, stromal, immune and other cell types
Characterise 3D hydrogel-based cell cultures assessing their physical and biological features, using microscopy and molecular biology techniques
Operate and validate microfluidics and microphysiological devices for the testing of therapeutics
Conduct QA/QC and analytical validation for regulatory approval (FDA)
Support the Diagnostics team in translating biomaterials work to the clinical team
Work collaboratively and design experiments closely with biomaterial scientists, hardware engineers, tumour engineers, compound screening scientists and immuno-oncology scientists
Must-Haves
MSc in an engineering or life sciences field or equivalent relevant experience in an industry setting
Experience in tissue engineering (preferably oncology)
Expert in aseptic cell culture techniques
Experience in bioprocess validation and QA/QC methodologies (e.g. shelf-life testing, reporting)
Proficient with microscopy techniques like confocal microscopyImmunised for Hepatitis B (all 3 doses received over a 6 month period) or willing to receive the first of the dose of the vaccine prior to the commencement of work with the intention of completing all 3 doses within 6 months
Ability to work both independently or as part of a larger team as required and an appreciation of the flexibility required when working in a dynamic, fast-paced environment
Right to work in the UK
Nice-to-Haves
Primary tumour cell isolation and culture
Experience in 3D cell culture and microscopy, preferably with primary cells or patient tissue
Experience with biological assays such as DNA quantification, Cell-Titer Glo or Real-time Glo, and ELISAs
Experience in biomaterial characterisation (e.g. SEM, rheology, etc.)
Experience in preparing documentation for regulatory agencies
Knowledge of GxP practices (especially GMP)
What's in It for You
Competitive compensation in line with industry standards
Stock options in a growing start-up28 days of annual leave excluding bank holidays and Christmas closure
Yearly personal development budget, plus the chance to represent the company at international conferences
Open work environment where your opinions are valued
High career growth & personal development in a fast-paced, dynamic environment
The chance to have an impact in shaping the future of an early-stage start-up
Company perks / discounts via Perks at Work
Please note
We are
unable to sponsor work visas
at this time. Please confirm your ability to work in the UK without visa sponsorship before applying. The position is
not eligible for remote work
, so you'll be expected to be on-site.
How to Apply