Immuno-oncology Technician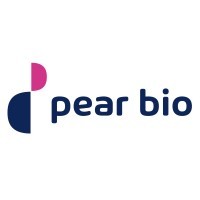 Pear Bio
London, UK
Posted on Friday, May 19, 2023
About Pear Bio
At Pear Bio, we are personalising cancer treatment selection because every cancer is unique. To achieve this, we've developed a test that cultures patient tumour samples and matched immune cells, monitors cell behaviours during therapy exposure, and eliminates ineffective treatments for that patient. We are a VC-backed start-up based in London. To grow our company, we're looking for an immuno-oncology technician to join our early-stage team. Will you be the one?
Job Description
The immuno-oncology technician will support the IO team through validation and further development of established cell culture architectures designed to test the efficacy of immunotherapies, cell therapies and other cutting-edge therapeutic modalities. You will have access to patient tumour samples and matched whole blood to create 3D cell cultures using Pear's ex vivo tumour culture + computer vision platform. The model will be used to monitor relevant behaviours like lymphocyte infiltration, migration and tumour-cell killing over time. These functional models will be combined with cell profiling and omics to further characterise their physiological relevance to patients.
Existing and novel therapies (e.g. immune checkpoint inhibitors, cell therapies, advanced therapies, etc.) will be validated in various patient cohorts using models being developed in parallel by the wider team. Ex vivo immunotherapy dosing will be optimised for use in clinical scenarios to guide oncologists on the use of immunotherapy for each patient. The immuno-oncology model will also feed into Pear Bio's commercial strategy, clinical development and biopharma applications for preclinical efficacy testing.
Job Responsibilities
Process primary tissue and whole blood
Characterise tumour and immune cell subtypes from heterogeneous populations
Validate physiologically relevant 3D models that co-culture cancer, stromal, immune and other cell subtypes
Characterise 3D cell cultures using microscopy alongside functional and molecular biology techniques
Support the IO team in conducting mechanism of action and dose-response studies on approved immunotherapies
Test immunotherapies using various phenotypic and genotypic assays
Support R&D activities and clinical trials alongside tumour engineers, compound screening scientists and software engineers
Must-Haves
MSc in a life sciences field or relevant experience in an industry setting
Experience in oncology and immunologyExpert in primary immune cell isolation and culture
Proficient with microscopy techniques like confocal microscopy
Knowledgeable in cell profiling and/or sorting techniques such as FACS, flow cytometry or mass cytometry
Experience in analytical characterisation with respect to compound dose-response and/or mechanism of action (cytokine profiling, ELISA, IF, receptor engagement assays, etc.)
Immunised for Hepatitis B (all 3 doses received over a 6 month period) or willing to receive the first of the dose of the vaccine prior to the commencement of work with the intention of completing all 3 doses within 6 months
Ability to work both independently or as part of a larger team as required and an appreciation of the flexibility required when working in a dynamic, fast-paced environment
Right to work in the UK
Nice-to-Haves
Primary tumour cell isolation and culture
Experience in 3D cell culture and microscopy, preferably with primary cells or patient tissue
Experience with next generation profiling techniques, or multi-omic platforms
Experience in molecular profiling of tumour cell subpopulations Knowledge of GxP practices
What's in It for You
Competitive compensation in line with industry standards
Stock options in a growing start-up
28 days of annual leave excluding bank holidays and Christmas closure
Yearly personal development budget, plus the chance to represent the company at international conferences
Open work environment where your opinions are valued
High career growth & personal development in a fast-paced, dynamic environment
The chance to have an impact in shaping the future of an early-stage start-upCompany perks / discounts via Perks at Work
Please note
We are unable to sponsor work visas at this time. Please confirm your ability to work in the UK without visa sponsorship before applying. The position is not eligible for remote work, so you'll be expected to be on-site.
How to Apply