Product Designer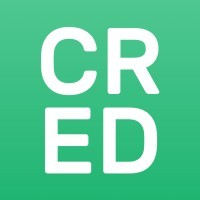 CRED Investments
Product, Design
Remote
Posted on Saturday, April 29, 2023
CRED is a fast-growing startup helping individuals and companies to reach their full potential. We use data and intelligence to power footballers, football clubs, brands and other individuals and organisations within the sports space, enabling them to accelerate their financial, commercial and sporting development.
The Apps team at CRED is looking for talented designers (UI and UX) to design a better world and to solve problems at an intense pace. As a designer at CRED, you will have the opportunity to cover the entire design stages of a product creation process. You will influence and drive development for Web, iOS, and Android. In collaboration with the Product Manager, you will ensure the solution you are designing serves all of the client's specs and exceeds them in terms of UI and UX.
We design an experience that delivers results to both talent and investors: whether it's improving the customer experience, increasing financial literacy, developing accessible solutions, or building for international growth. A successful candidate will bring a passion for excellent User Experience, a keen eye for aesthetic and functional User Interfaces, and the ability to deliver results within a fast-moving and agile environment.
Responsibilities
As a Product Designer, you collaborate with cross-functional teams to define and execute product design strategies that align with business objectives
In collaboration with Product and Engineering, you will develop innovative product concepts.
Create and maintain design systems, style guides, and design specs that ensure consistency and quality across all products
Develop wireframes, prototypes, and visual designs that effectively communicate design concepts and solutions
By drawing insights from customer insights product analytics, you will derive ideas for UX/UI improvements
To best convey your design ideas, you will use a variety of UX methods depending on the complexity of the design feature. This may include storyboards, user flows, prototypes, etc.
Requirements
Please note that no requirements are absolute — we hire people, not résumés. If you believe you can do a great job but don't fulfill some of the requirements below, we encourage you to apply
You have at least 3 years of experience building digital products in close collaboration with developers and product managers
You are experienced in developing, testing, and refining concepts based on research, insights, brand principles, and business needs
You are able to simplify complex requirements into simple, clear, and elegant design solutions
You have experience in creating innovative user interface designs that enable smooth, delightful, and meaningful user experiences
You possess strong visual design skills and a good understanding of design principles in order to create visually appealing and user-friendly design solutions
You are proficient with current design tools (e.g., Figma).You have strong interpersonal and teaming skills, drive, empathy, and the ability to work in interdisciplinary teams
You have strong communication skills with very good English skills in order to explain design decisions and processes to stakeholders clearly
Ideally, you have a passion for and familiarity with the sports space.
Bonus Points
Experience in small start­up environments
Experience with a distributed team / remote work
About CRED
CRED is a fast-growing startup working on an important mission to help individuals and companies achieve their full potential. CRED has an innovative working culture and teams spanned across the world with team members in London, Europe, India, Toronto, New York, and many more places.
We believe the best experiences come from a customer-centric approach. We believe in flexibility and allow remote work.
Our work ethic relies on six core values: Transparency, Directness, Learning, Collaboration, Responsibility, and Continuous Learning.
Ensuring a diverse and inclusive workplace where we learn from each other is core to our values. We welcome people of different backgrounds, experiences, abilities, and perspectives. We are an equal-opportunity employer and a fun place to work.