Product Design Lead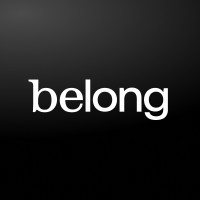 Belong
Product, Design
London, UK
Posted on Friday, June 30, 2023
AVIONE is a seed-funded WealthTech business based in the UK. We are developing an innovative wealth-building product to revolutionise the way young people save and invest for the future. We are looking for passionate, energetic, and ambitious people to join our startup. Together, we will build a world-class company, with a feel-good culture, and pave a new path to financial security for an entire generation.
The Design Lead role
We are seeking an experienced UX/UI designer to lead the design of our mobile app and website. As our first designer, you'll be a foundational pillar of a dynamic product team. You'll work with our Tech Lead to gain a deep understanding of our users, craft effective features to solve their problems, and bring our evolving product to life. You must be skilled at each stage of the design process, with a clear focus on the needs of the customer; we are looking for an individual who has passion for finding solutions that allow customers to intuitively adopt and use our digital product over the long-term.
What you'll do
Execute all visual design stages, from concept to testing to final hand-off
Assist in the development of a new brand and how to convey it cohesively across our mobile app and website
Analyse how the product satisfies market needs and customer preferences based on market research
Conceptualise original designs that bring simplicity and user-friendliness to complex roadblocks
Translate broad ideas into polished user experience and user interface designs
Coordinate with Tech Lead to ensure consistent and accurate communication across the value-chain
Modify and revise existing designs to meet changing customer preferences
Establish and promote design guidelines, best practices and standards
Create hi-fi mock-ups for vetting and user testing, and finished product for development
What we're looking for
You have experience in all phases of the design process including user research, competition analysis, copywriting, wireframing, prototyping, visual design, interaction design, and usability testing
You have shipped examples of fundamental UX practices such as user stories, journeys, wireframing, research, A/B testing and analytics
You've designed for iOS and Android, know your way around the Web and know their respective visual guidelines inside out
You have a BS/MS in Human-Computer Interaction, Interaction Design or Visual Arts
You're proficient in Photoshop, Illustrator, Figma, Invision or other visual design and wireframing tools
You're also proficient in HTML, CSS and JavaScript for rapid prototyping and you have an understanding of the design/engineering trade-offs
Qualities we admire
Effective communication: Able to share complicated concepts with the team in a digestible way, and able to translate messy customer signals into relevant business implications
User champion: Ability to design with accessibility/user-interaction in mind. Obsessively focused on how our product can solve customer problems. An intuitive eye for customer needs beyond the obvious
Attention to detail: Designs critiqued until pixel perfect. Every step of the customer journey accounted for. Nothing gets past you!
Ambitious curiosity: Eager to learn skills and technologies outside of your comfort zone, take on tasks that scare you, and grow into a senior leadership role
Dependability: Trusted to deliver on the commitments, from the big picture results to the nuanced details
Battle hardened: Experience of designing and shipping large-scale consumer products and a resolute attitude for the ups and downs of the product life cycle
Business minded: You're not afraid to put your business hat on; you know that design, conversion, and retention are three legs of the same stool
Opportunity
Help establish the company's design principles from the ground up
Backed by top VC investors and angels
Meaningful equity, post our first funding round
Benefits
A fully flexible environment, working from home initially
A competitive salary + equity (reflective of experience)
All the bells, whistles and pizzazz once we have an office