Science Lead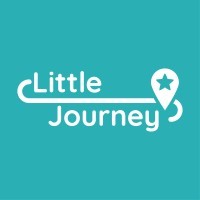 Little Journey
United Kingdom
Posted on Friday, April 7, 2023
Description
This role is the scientific backbone of Little Journey. For us to deliver the best possible, personalised healthcare experience to children and be competitive in our market, our products and business decisions need to be backed by evidence. You take our vision through rigorous scientific processes and studies and use these to influence positive patient and business outcomes.

The role
This position reports into our CEO. You also manage our Clinical Psychologists and will establish a wider Clinical Research and Real World Evidence function.
It is imperative we understand our end users, and have research methods in place that collect psychometric data, and user data of how children and families interact with our app. You will put a structure in place that combines this data with Electronic Health Records, so ultimately, we are able to offer personalised care, and can help clinicians predict outcomes for individual patients.
In addition to this, we continuously need to generate outcome data, that helps us calculate our return on investment for healthcare clients. This Health Economics work will also fall under the science function.
Simultaneously, we are building a data science and engineering team, that you will work closely with on a variety of research & product development projects.
Measuring success
Immediately: Action plan developed on what research we need to have in place to support a digital therapeutic status. An accurate calculation on ROI for US hospitals and a plan to generate RWE that supports this.
6 months: A publication roadmap in place, with some key publications on the way, mostly focused on how Little Journey accomplishes behavioural changes that leads to better health outcomes for children.
12 months: An international trial up and running, to support an SaMD (Software as a Medical Device) status, evaluating how behaviour change through our app, linked with EHR's affects patient outcomes.
Requirements
Skills needed
Non-negotiable:
You are a recognised expert in behavioural change through technology.
You have experience setting up studies to support the development of digital therapeutics.
Managing a team of other scientists or psychologists
Designing protocols and managing international clinical trials

Desirable, but we can support:
Health Economics experience, demonstrating ROI in healthcare systems
Experience in ideation stages of setting up data science initiatives and clinically validated algorithms and use of simulation modelling.

Behaviours and values needed
Innovative – you can think of novel ways to collect and validate data
You work fast and push boundaries
You are naturally organised
Excellent communication skills & gravitas
Benefits
Benefits
25 days annual leave pro-rata (plus public holidays)
£500 annual training budget
£200 home working budget
Flexible working within core hours
Workplace pension / 401(k) scheme
US Health insurance
Friendly and collaborative team who value and respect each others

Additional info
This role is either based in Leeds (office based or hybrid) or home based, with quarterly in person team meetings.


About Little Journey
Little Journey was founded in 2018 by Dr Chris Evans and Sophie Copley. As an anaesthetic doctor and father himself, Chris witnessed first-hand the distress experienced by children and families coming to hospital for surgery. Partnering with Sophie, an expert in human-centred product design, they created a prototype version of the Little Journey app to support children undergoing elective surgery.

Since then, the business has accelerated quickly, having been adopted in more than 100 healthcare organisations worldwide. We also partner with leading organisations such as LEGO and top tier pharmaceutical companies. They provide us global access to paediatric services and clinical research, helping us reach more children. We received investment from internationally leading VC funds and are using this to scale further into other markets. Our technology is already available in 16 languages and counting!
Our teams are grouped into Product, Technology, Delivery, Operations, Commercial and Science departments, and we are hiring talent across all these functions to help us achieve our mission.


Diversity & Inclusion
We encourage people from all walks of life to apply and strive to eliminate unconscious bias in our recruitment process. We do not discriminate on ethnicity, religion, sexual orientation, gender identity, veteran or parental status or disability. We encourage candidates from underrepresented groups to apply. If you need adjustments made to our application process, to help accommodate any disabilities, please do let us know on maarty@littlejourney.health